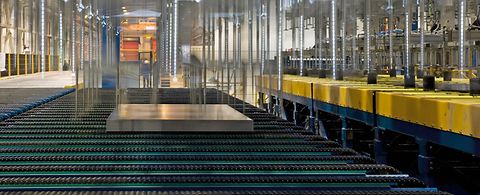 Precision leveling
ANDRITZ METALS offers a solid range of levelers for all kinds of materials.
Hot- and cold-rolled strip or plates, stainless steel, aluminum, titanium, or other special materials can be handled with our levelers. Temperatures of up to 700 °C are possible.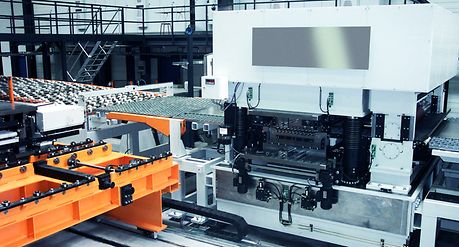 Innovative technologies
The patented cassette change system in the ANDRITZ METALS leveler means that the number of leveling rolls can be graded and that different roll diameters are possible with one leveler.

The standardized combination to cover a wide range of thicknesses is 13/17/21 or 9/13/17 rolls when using three cassettes. A thickness range of more than 1:20 can be achieved. Roll diameter and pitch are adapted to the respective thickness and yield points of the material.

An appropriate process set-up is ensured in less than 15 minutes thanks to fully automatic cassette changing.
Customer-oriented design solutions
As numerous references show, ANDRITZ METALS is focusing on customer-oriented design solutions for plate levelers as well as for strip levelers. The fully automatic cassette change in front of the leveler has substantially reduced investment costs. Additionally, and even more importantly, this design allows the leveler to be adapted later for a different product by inserting a new cassette containing the right number of rolls with the appropriate diameter for the thickness or yield limit of the new products.