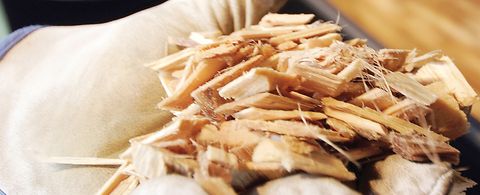 Treatment of raw materials for MDF production
ANDRITZ has the know-how and industrial experience to treat various species of raw material and to handle special annual plants.
Seasonal plants need special treatment before they can be processed into fiberboard due to their biological properties.

High levels of impurities (like silica and other solids) can cause excessive wear on process equipment and can have a negative effect on final product quality. Good treatment in the very first stages of the process is very important and is the basis for producing high quality products with the lowest maintenance costs.
Equipment for raw material treatment
Storage
Dosing
Conveying
Cleaning
Dewatering
Feeding to downstream process stages

Annual plants typically treated with ANDRITZ technology
Bagasse
Bamboo
Cotton stalks
Empty fruit bunches (palm)
Grass (miscanthus, switch grass, sorghum, arundo donax, kenaf (Hibiscus cannabinus), hemp)
Research and laboratory trials support for alternative raw material
ANDRITZ offers support for research and trials in its own laboratory. The trials make it possible to optimize the treatment for a special raw material and ensure selection of the best equipment for specific customer requirements.