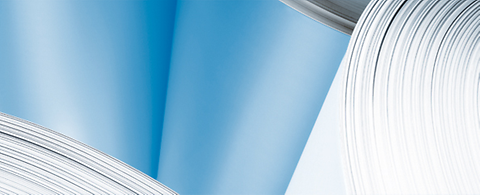 ANDRITZ AdvaDrain - Save up to 1 million euros in energy costs
ANDRITZ AdvaDrain works with systems from any OEM
The ANDRITZ compression housing with integrated spool is located in your plug screw feeder directly between the inlet housing and the vertical digester – it replaces the former compression housing and spool piece. This new design improves dewatering performance by extending the dewatering zone of the plug screw feeder within the area of highest pressure. It also provides for fast maintenance due to the simple exchange solution for wear parts.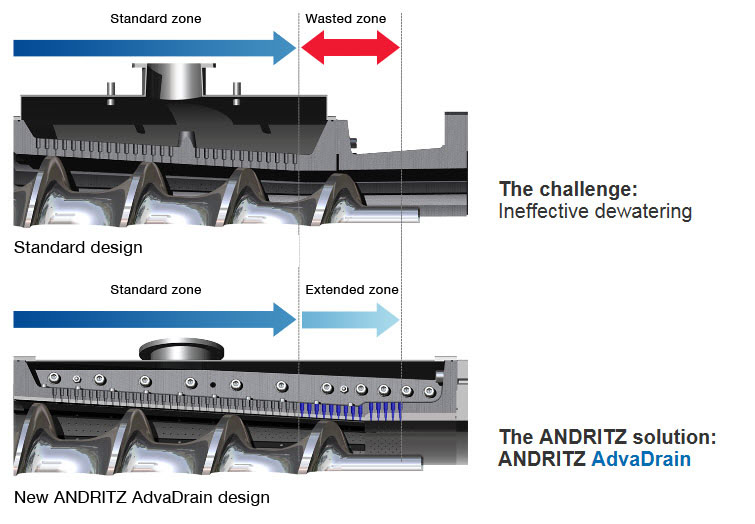 Benefits and features
Enhanced drainage compared to standard design dewatering unit or plug pipe due to extension of the dewatering zone
Fast maintenance thanks to clever exchange solution for spool (split) and wear parts (liner solution – ANDRITZ Eco Repair)
Optimum adaptation and highest flexibility in meeting process requirements by using customer-specific wear parts
Increased lifetime of components by reducing the compression rate, but still achieving the original dewatering efficiency thanks to ANDRITZ AdvaDrain.
Savings
We can squeeze out the maximum benefit for you with our new plug screw feeder design. The first installation achieved a consistent dryer inlet temperature drop of 45 °C, thanks to its design. ANDRITZ AdvaDrain reduced the chip moisture entering the digester, for example by 11% b.d.
Ask us to calculate your savings!
Example of calculated energy savings: