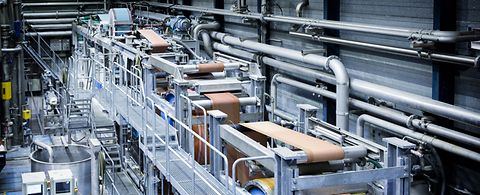 Sheet drying pilot plant
The sheet drying pilot plant from ANDRITZ in Graz, Austria, gives customers the opportunity to run trials for their product, be it market, dissolving or fluff pulp.
The machine concept follows the twin wire former technology, which allows the highest specific throughputs on the market. It can be modified to find the most suitable concept for our customers. In addition the machine is used for research and development of new equipment, as well as for optimization of existing components.