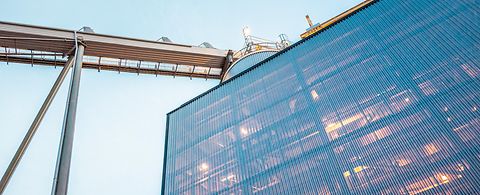 ANDRITZ biomass gasification plants for clean energy
ANDRITZ is supplying commercially proven gasification plants using woody biomass as fuel.
Replacement for fossil fuels
Biomass is one of the most abundant resources in the world and to use it as a fuel to replace oil or natural gas will help industries reduce their greenhouse gas emissions (GHG). Read about biomass gasification in the article A major step to reduce carbon footprint in pulp mills in SPECTRUM NOW.
ANDRITZ gasifier technology
ANDRITZ gasification plants are based on Circulating Fluidized Bed (CFB)  technology. They are suited for large-scale boilers and kilns, with or without gas cleanup. The approximate capacity can reach up to 150 MW of product gas.