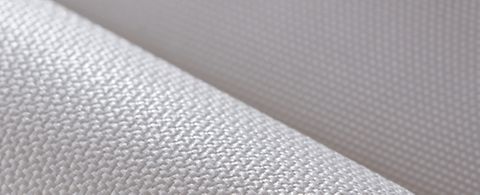 Filter cloth for filter presses
High-quality filter cloths to increase your filter press productivity up to 20%
One of the most important variables to increasing the performance of your filter press is using high-quality filter cloths, selected especially for your machine and production needs.
ANDRITZ SEPARATION, as a true full-service provider of solid/liquid separation equipment and systems, recognized this need and started producing their own high quality filter cloths in 1995. Since then, ANDRITZ SEPARATION has worked consistently on filter cloth development, de-sign, and their manufacturing processes. Laser cutting plants and sealed seams – if necessary – are considered state of the art nowadays. The combination of highest quality fabrics, newest manufacturing technology, and field/laboratory testing guarantees you to get the right filter cloths for best performance.
Benefits
Up to 20% longer service life and more solid content in the cake
Easy cake release due to super smooth surface finish on the cloth
150 years of experience in solid/liquid separation processes guarantees you to get the right filter cloths for your specific application and needs
Application
ANDRITZ SEPARATION high-quality filter cloths in various materials, finishes, and sizes (ranging from 250 x 250 mm up to 2,500 x 2,500 mm) are successfully in-stalled in more than 10,000 filter presses. The installed filter cloths yield best results in the mining and minerals, environment, food, and chemical industries.