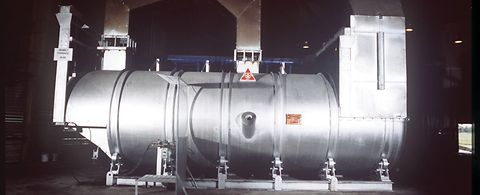 HiTEQ furnaces – foundry and die casting applications
Besides the Bricmont Aluminum line, ANDRITZ Metals Inc. also has the HiTEQ furnace line in the aluminum industry.
HiTEQ is used especially in the automotive industry, and its product line offers equipment specially designed for a fully integrated gas-fired or electrically resistance-heated system for melting, holding, filtering, degassing, and transferring.

Transfer is achieved using a heated launder system or ladles. The systems offered are capable of producing high-quality aluminum alloys for foundries and die casting facilities. We are the furnace manufacturer with advanced designs, providing a complete line of high-quality aluminum processing furnaces with reference installations all over the world.

HiTEQ line for furnaces and systems
Crucible melting and holding furnaces (electrically heated or gas-fired)
Dry hearth melting furnaces
Gas-fired, wet bath reverberatory furnaces
Stack furnaces
Mini-melters
Gas-fired barrel tilt furnaces
Electric melting and holding furnaces
Degassing and filtration furnaces
Electric launder systems
Special charging systems for return material, chips, ingots, and sows.
All-in-one furnace – melting chips, ingots, sows, and return material in one furnace, with the option to control ratios