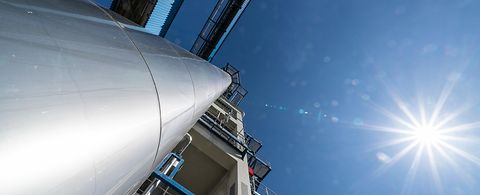 A-ConApex™ cooking technology
Continuous cooking at the highest level for fines, rejects and non-wood materials
Apex means the highest point, level, or degree of something. And that is where the ANDRITZ A-ConApex continuous cooking technology for fines, rejects and non-wood materials is – at the very top. Utilizing this technology, a mill can produce pulp from essentially all cellulose-containing fibrous material it receives. Cost-effective and highly versatile, it handles almost all materials with ease, and produces results that are hard to beat – whether used in conjunction with the cooking plant in a typical kraft pulp mill or as a stand-alone cooking plant in a non-wood fiberline.
Simplicity based on solid expertise
The A-ConApex process technology seems very simple: there is only a conveyor, a bin for materials, a reactor tower, steam feed, a mixer, two pumps – and some chemicals added to the mix. However, behind this simplicity are decades of solid ANDRITZ process expertise combined with dedicated laboratory and simulator trials.
The work carried out at the ANDRITZ technology laboratory and the co-operation with the South-Eastern Finland University of Applied Sciences (XAMK) Fiber Laboratory have been highly important parts of the process that has been essential in developing the technology to the point where it is today – simple, economical, and effective.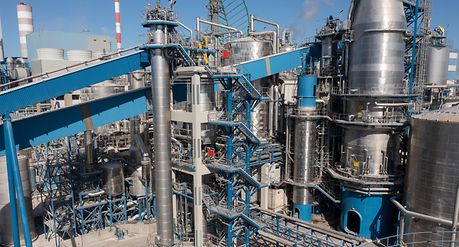 Maximum raw material utilization, minimal waste
With this technology, the mill can fully utilize all the cellulose-containing material that is not typically utilized for pulp production, such as fines from the wood yard and screen room rejects. This results in higher total mill production – an increase of up to 2.5% – and significantly reduces waste when the cooking system is installed alongside a kraft pulp digester.
Simple and economical concept
The low initial investment costs, easy operation and reduced maintenance make the A-ConApex technology an extremely economical alternative to the M&D digester, batch digesters or screw-type digesters. This makes using cellulose-containing fibrous materials, such as sawdust, straw, bagasse, agricultural waste, and other non-wood raw materials for pulp production, a very cost-effective proposition for stand-alone installations.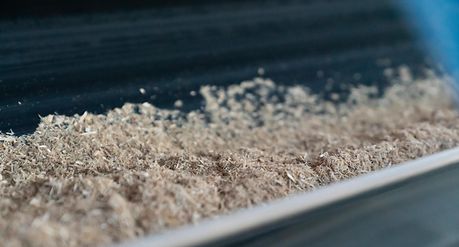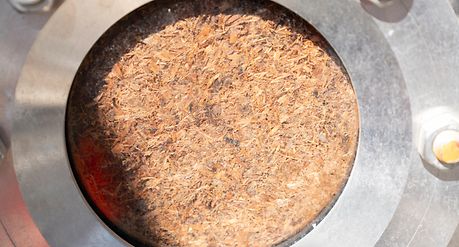 Processes and technologies available from ANDRITZ
Clean steam technology
Hydrolysate treatment
Laboratory simulations and investigations
Contact us and let our experts help you to discover the possibilities opened by ANDRITZ A-ConApex™ continuous cooking technology.