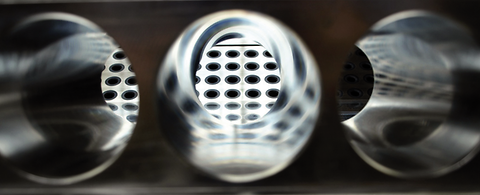 PrimeFlow headbox for paper and board machines
ANDRITZ PrimeFlow headboxes include PrimeFlow SW for Fourdrinier and hybrid formers, and PrimeFlow TW for gap formers. They feature efficient turbulence generation for optimal formation over a wide range of headbox flow rates and consistencies.
Optimized fluid dynamics in all headbox sections – tapered header, step diffusor turbulence generator, nozzle with lamellas, and slice area – ensure a uniform and stable jet. This creates a homogeneous distribution of all raw materials within the final sheet.
The compact mechanical design of the PrimeFlow headbox produces minimal slice deflection, even at high pressures. In combination with the well-proven PrimeProfiler F consistency profiling system, the best possible basis weight profiles are achieved. Electro-polished surfaces ensure high cleanliness and availability.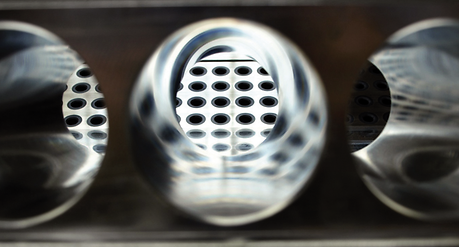 PrimeFlow SW headbox
The ANDRITZ PrimeFlow SW headbox is used for Fourdrinier and hybrid formers. Its compact design makes the PrimeFlow SW easy to install, which is important for rebuilds. The tailored step diffuser turbulence generator and the nozzle with lamellas, in combination with the PrimeForm forming section, play an important role in achieving excellent paper quality. The jet impingement point can be adjusted by the horizontal movement of the upper slice lip.
PrimeFlow TW headbox
The ANDRITZ PrimeFlow TW headbox is a state-of-the-art headbox for gap formers. The PrimeFlow TW one-layer headbox achieves a uniform paper structure resulting in improved final product properties. The PrimeFlow TW two-layer headbox offers the opportunity to make efficient use of additional raw materials to fulfill customer demands (e.g. mechanical strength, optical appearance, etc.). A stiff lamella made of stainless steel is used to separate the individual layer flows in the nozzle to ensure high layer purity. The rigidity of the steel lamella permits different layer jet speeds – providing another opportunity to improve layer purity and paper properties.
The PrimeFlow headbox at a glance
Best cross-profile quality through structural rigidity, mechanical micro adjustment, and consistency profiling system
Optimal formation over a wide operating window
Operator's needs for safe handling, cleaning, and maintenance are built into the product