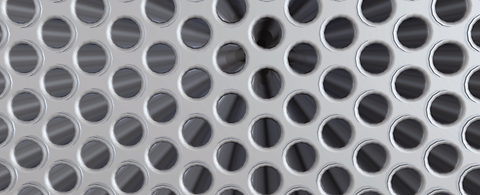 PrimeDry drying technology for tissue machines
ANDRITZ PrimeDry solutions for tissue machines include high-temperature hoods, re-evaporation heat recovery systems, and wet dust removal systems. They improve tissue drying rates at very low costs.
Hood
The ANDRITZ PrimeDry hood for tissue machines is an important core component for the tissue paper production lines. It enables very high evaporation rates and a uniform drying performance over the whole machine width due to the narrow gap between the hood and the Yankee as well as the uniform impingement velocity distribution. The specific energy consumption is at a minimum through minimised pressure losses and multi-stage heat recovery systems. Depending on the machine width, air distribution is done with one or two headers.
At a glance
More uniform air blow compared to conventional systems
CORRECTA system achieves optimum moisture cross profile
Hood body and nozzle boxes made of heat-resistant steel to ensure long hood life
Air systems in MONO or DUO design
Dust removal
The PrimeDustEx W, wet dust removal system for tissue machines, has an improved dust capture zone and a flexible operating range. The system is very safe due to the elimination of fire hazards and the avoidance of explosion in the piping, caused by build-up of dust concentration within the line. Additionally, the system is very user-friendly and the demand of maintenance is low.
At a glance
Improved dust capture zone and flexible operating range
Elimination of fire hazards associated with drying systems
Avoidance of explosion in the piping
High availability and low maintenance
Lower water consumption, low pressure water removal devices
Reevaporation
The PrimeDry re-evaporation heat recovery system returns a large portion of potentially lost energy back into the tissue production process by using waste heat to evaporate condensate. This condensate goes back as steam to the Yankee. Up to 30% of the steam demand for the drying process can be generated out of waste heat, depending on the hot air system design and the location of the re-evaporation steam for the Yankee dryer.
At a glance
Steam for the Yankee dryer generated from the hood exhaust
Up to 30% steam required
Up to 8% less total energy consumption for the drying process
Easy to retrofit, lower emissions, excellent economics