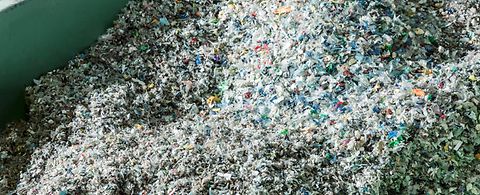 Refuse Derived Fuels
Refuse derived fuel (RDF) is a valuable substitute for primary materials such as gas, oil and coal. ANDRITZ offers modern and efficient processing technologies for the production of RDF.
Municipal solid waste (MSW) and commercial and industrial (C&I) waste contains many different materials that need to be separated mechanically into a high- and a low-calorific fraction. This process involves shredding, screening and classifying of the material. Metals, inerts and organics are removed; light fractions with high-calorific value (e.g. plastics, textile and paper) remain.
The high-quality ADuro P and ADuro S shredders are used for primary and secondary shredding. Quickly exchangeable screens allow many different output sizes.
In order to optimize the output quality shredding can be combined with:
Sorting and separation according to:
size and form: drum screening, 3D-screens, fine screens
weight and form: air separation, ballistic separation
special material properties: ferrous metals, non-ferrous metals, optical separation of pre-defined fractions, e.g. plastics/PVC, wood, glass
Drying and pelletizing:
Thermal drying (belt dryer, drum dryer)
The result is a homogeneous refuse derived fuel ready for pelletizing
Additionally, valuable fractions, such as metals, can be removed early in the process and appropriately recycled. The metal fraction from the ferrous metal separator, often with plastics or textiles still adhering to it, can be cleaned. Composite materials can be broken down with the ADuro QZ shredder. In the end, the steel scrap and non-ferrous metals can be recovered with a superior purity of 98% – perfect for use in the steel industry or re-processing in foundries.
Benefits:
Powerful and reliable pre-shredding with the ADuro P
Fast removal of the metal fractions
Secondary shredding with the ADuro S and tailored screen sizes
Separation after each shredding stage
High-quality substitute fuel fraction
Metal fraction can be further cleaned with the ADuro QZ shredder
ADuro S shredder: Developed for high throughput with low energy consumption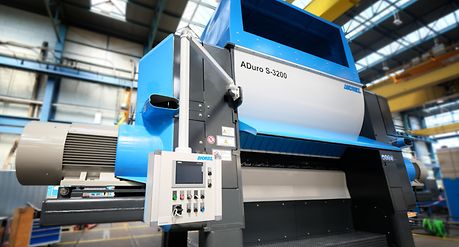 Input
Household waste
Industrial waste
Bulky waste
Production residues

Output
Plastics
Textiles
Paper
PVC
Ferrous and non-ferrous fraction