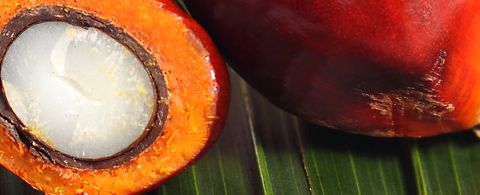 Vegetable oil
Higher margins, lower costs
Whether you are producing palm oil, rapeseed oil, olive oil, or other edible oils, you want to be more competitive. Margins are tight. Taste is key. Sustainability is important. The challenges are as diverse as the industry itself. Which is why you need a separation partner that understands your process and can offer a wide range of solutions.
Extending a lifetime by 30%
Innovative thinking is essential to meeting the future demands of vegetable oil producers. Take palm oil, for example, the world's most widely used vegetable oil and a business with razor-thin margins. Here, the challenge is to ensure 24/7 production, extracting as much from the palm fruit as possible. To support palm producers, we offer an innovative filter press plate design that avoids membrane breakages and extends membrane lifetime by up to 30% compared to conventional center-feed designs.
Sustainable production
We are the only company in the world that can offer decanters, filter presses, and a way to save 80% on hydraulic oil expenditures, thanks to our innovative Palm Olein Power Pack.
Key process steps
Pressing
Extraction
Clarification
Purification
Degumming
Neutralization
Fractionation
Winterization
Dewaxing
Recovery
End products
Crude palm oil
Palm olein
Palm stearin
Super olein
Hard stearin
CBE
CBS
Oleochemical
Hydrogenated oils/fatty acids
Soybean oil
Rapeseed oil
Sunflower oil
Olive oil