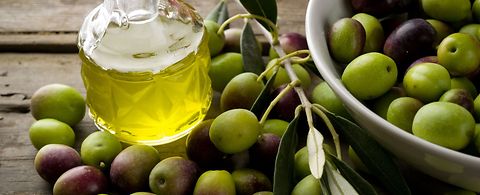 Vegetable oil

---
Higher margins, lower costs
Whether you are producing palm oil, rapeseed oil, olive oil, or other edible oils, you want to be more competitive. Margins are tight. Taste is key. Sustainability is important. The challenges are as diverse as the industry itself. Which is why you need a separation partner that understands your process and can offer a wide range of solutions.
Extending a lifetime by 30%
Innovative thinking is essential to meeting the future demands of vegetable oil producers. Take palm oil, for example, the world's most widely used vegetable oil and a business with razor-thin margins. Here, the challenge is to ensure 24/7 production, extracting as much from the palm fruit as possible. To support palm producers, we offer an innovative filter press plate design that avoids membrane breakages and extends membrane lifetime by up to 30% compared to conventional center-feed designs.
Sustainable production
We are the only company in the world that can offer decanters, separators, filter presses, and a way to save 80% on hydraulic oil expenditures, thanks to our innovative Palm Olein Power Pack.

F-series decanters
The F-series decanter designed and manufactured by ANDRITZ is a highly versatile machine, capable of delivering lowest oil content in the cake for any variety of olive processed. With a special scroll design perfectly suited for olive oil extraction and an adjustable skimmer to control and adjust separation efficiency in live machine operation, you will obtain maximum yield at all times, supreme quality (as the oil separated will contain less contaminants), and in the end, the flavor and flagrance of the oil produced will benefit from this.
Benefits

Unique scroll design for lowest oil loss in the cake
Only high-grade stainless steel comes into contact with the product in order to ensure better quality
Multimode decanter for 2- or 3-phase operation with simple touches
Double motor drives to adjust machine speed during processing when the optimum process mode is achieved, thus always generating maximum yield
Two frequency converters for speed control with energy regenerating mode.
Fully replaceable wear parts, even tiles on the scroll for a fast and easy regenerative procedure with substantial money saving
Two versions:
Performance (ANDRITZ SEPARATION standard): skimmer, double drive system, Stardec with CIP for excellent separation
Base: one motor, gravity discharge, and low power consumption deliver excellent value for money
Olive oil separators
ANDRITZ SEPARATION provides two series of separators, both with automatic discharging. The CA-O models are characterized in that they discharge water and olive oil by gravity. Automatic discharge can be controlled manually by the operator or using the dedicated control panel. The new Brillante series comes complete with a CIP (Cleaning-In-Place) system. The oil is discharged by gravity for best quality, and the water is discharged by centripetal pump along with the water from the automatic washing cycles by the integrated CIP system. The bowl can be cleaned during operation at any time during the processing season without having to disassemble the machine. Our CIP system allows easy, fast, and frequent cleaning of the separator, even under worst conditions and with a high level of accumulated dirt in the bowl, thus providing maximum separation efficiency at the highest productivity.
Benefits:
Top-quality olive oil because the bowl is always kept perfectly clean
Higher productivity thanks to optimum separation efficiency
Reduced labor costs because the operator does not need to dismantle the separator
Low water consumption as no water need be added
Low oil temperature pick-up, due to the low residential time and the specific design
Bowl made entirely of stainless steel to ensure highest sanitary standard
Reduced energy consumption, spare parts costs, and noise level thanks to the belt drive
Key process steps
Pressing
Extraction
Clarification
Purification
Degumming
Neutralization
Fractionation
Winterization
Dewaxing
Recovery
End products
Crude palm oil
Palm olein
Palm stearin
Super olein
Hard stearin
CBE
CBS
Oleochemical
Hydrogenated oils/fatty acids
Soybean oil
Rapeseed oil
Sunflower oil
Olive oil