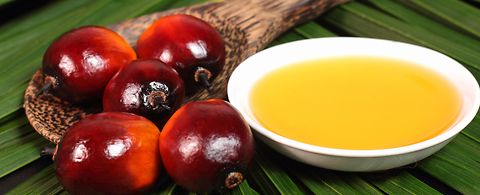 Separation solutions for palm oil process
The right solution to meet the separation needs of palm oil producers and users
Palm oil is one of the two most important vegetable oils in the world's oil and fats market. Whatever the step in the palm oil milling process (clari­fication, POME, fertilizer, composting, biogas, EFB), a solid/liquid separation phase is needed to meet the requirements applying to the final product. The ANDRITZ equipment is the right solution to meet the separation needs of palm oil producers and users
Sustainable production:
80% savings in expenditure for filter press hydraulic oil with the palm olein power pack
We are the only company in the world that can offer decanters, separators, filter presses, screw presses, belt presses, dryers, and also a way to save 80% on hydraulic oil expenditure thanks to our innovative palm olein power pack (POPP). POPP enhances food safety by driving the hydraulic system with palm olein, which is superior to food grade mineral hydraulic oil. If a spill occurs, the oil will not be contaminated.
Also, this system allows substantial cost savings by recycling the palm oil, thus eliminating the use of mineral oil or food grade mineral oil.​​​​​​​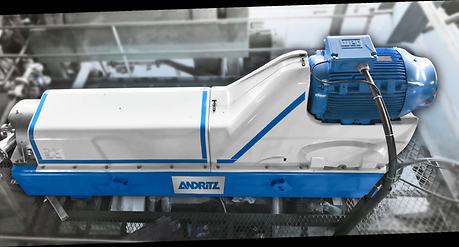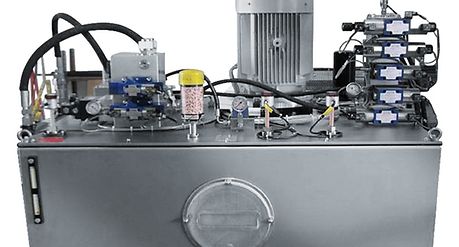 Conventional/underflow process
The unique design of ANDRITZ decanter cen­trifuges, such as the combination of open flight, TurboWISE, and adjustable feed port, results in gentle product feed and entirely eliminates shear force in the product. As a result, oil recovery is improved because there is less stress and turbulence. In ad­dition, the pipette device makes it easier to adapt the required oil purity and keep oil losses in the heavy phase under control. ​​​​​​​

POME and biogas (digestate)
To dewater anaerobic ponds of POME or digestate, the palm oil mill operator is looking for low energy consumption and low maintenance. The TurboJet system allows a 15 to 20% reduction in power consumption, and the ANDRITZ decanter centrifuge is maintenance-friendly as well, with very competitive maintenance costs. The high-performance, open-flight conveyor contributes towards ensuring good dewatering behavior.
Crude oil process
ANDRITZ uses the combination of a 3-phase decanter and a nozzle separator to achieve a total oil loss of <0.4% per ton of fresh fruit bunches (FFB). After skimming the oil, crude oil with an oil content of approximately 25% is fed to the decanter centrifuge, which splits the crude palm oil into oil with up to 95% purity and solid content with a maximum oil loss of 4% w/w. The heavy phase, which still contains emulsion, is treated with an ANDRITZ nozzle separator. The high g-force of the nozzle separator (approx. 5,000 g) helps to break up some of the emulsion and keep the oil loss at the nozzle discharge to between 0.6 and 0.8%.

Palm oil polishing
To achieve oil quality meeting refinery requirements for dirt and moisture content, a separation phase containing an automatic disk stack separator is needed before the vacuum dryer. With an ANDRITZ separator, the simple transmission system and the use of a frequency converter to control all of the machine's operating parameters are the distinguishing features offered by the centrifugal separators. They allow a considerable decrease in maintenance costs as well as a substantial reduction in the vibration and noise level, either at rated speed or during solids evacuation.
High separation efficiency (high and constant separation efficiency, even over extended production times)
Automation (different options can be offered for automation of the work cycle according to the complexity of the cycle and the characteristics of the plant)
Low energy consumption (reduction of up to 30% in electric energy consumption at rated speed)
Materials (the entire bowl is made of special stainless steel (duplex or super-duplex), featuring very high resistance to mechanical stress and corrosion)
Palm oil refinery (dry fractionation)
Oil is kept warm and homogenized at about 70°C before crystallization begins in order to destroy any crystals that may have formed beforehand. Crystal formation and growth occurs as the oil is agitated, and chilled water circulation is used to control cooling until the oil reaches the required temperature of around 22°C. The slurry is then fed into the membrane filter press. The membrane plates are inflated with air, water, or oil to squeeze out the entrained olein. ANDRITZ filter presses are developed with multiple safety features in the machine components to provide greater operating reliability, and they are able to help achieve good and consistent product quality with a high olein yield. In addition to a safe and reliable design with low operating cost, ANDRITZ filter presses are built with superior quality.

Drying systems for palm oil residues
A drying stage may also be added depending on further utilization of the Empty Fruit Bunches (EFB) as well as the dewatered, digested POME and/or mixtures of dewatered, digested EFB and POME. ANDRITZ biomass belt dryers increase the calorific value of the palm oil residues to a suitable level for energy recovery, while also making the dried product much easier to handle.
Reduced biological activity
Increased calorific (heating) value
Easy storage
Multiple processing options for dried product
Use of low-temperature heat sources enables efficient energy use in several processes
Low dust and VOC emissions eliminating the need for further exhaust air treatment
Feedstock flexibility and homogeneous product quality at the same time
Easy to operate and maintain, resulting in low cost of ownership (low operating costs)