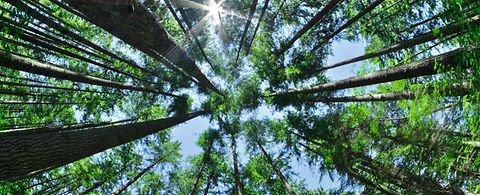 CircleToZero – Towards Zero Emissions and Zero Waste at Pulp and Paper Mills
CircleToZero™ is a global ANDRITZ initiative with the goal of achieving zero emissions and zero waste at the same time as creating financial growth for customers. For pulp and paper producers, this means eliminating unused industry side streams, turning them into new value-added products and achieving zero emissions and zero waste production.
ANDRITZ is inviting customers, partners, and the research community to join a shared journey towards a more sustainable society and to meet the industry growth demands set by the transition into a fossil-free circular bioeconomy.
Pulp and paper production creates multiple gaseous, solid, and liquid side streams. Their elimination, reduction, purification, and conversion are a continuous challenge, requiring new technologies and solutions with clear environmental and financial payback.
The journey towards this has already started. ANDRITZ is currently helping its customers to use less fresh chemicals and water as well as reducing industrial emissions and waste. It is doing this by increasing resource and operational efficiency and turning traditionally unused side streams into new commercial products. In addition, these actions dramatically reduce pollution to air, land, and water as well as reduce traffic and logistics around the mill.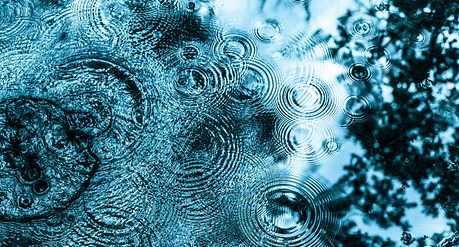 WHAT IS CircleToZero?
The pulp and paper industries play a key role in the transition and transformation towards a fossil-fuel free circular bioeconomy. By developing circular operations to eliminate unused side streams, and creating new value-added bio-based products, it can be the global leader in zero emissions and zero waste industrial processes.
CircleToZero brings together the continuous development and improvement of existing ANDRITZ technology solutions to achieve this leadership position with clear environmental and financial benefits.
CircleToZero is a collaboration-driven process, where we share innovations, develop new solutions, and contribute to the positive financial returns and environmental impact of the whole industry – together with our customers, research institutes, and other partners.
WHY CircleToZero?
The pulp and paper industries are growing. Growing while achieving zero emissions and zero waste together with higher overall resource efficiency is the main driver for sustainability of the industry. Regulations, capital and customer demand all require solutions to resource scarcity, mitigating climate change, and the need to create more added value while using less natural resources.
Pulp and paper production creates multiple gaseous, solid, and liquid side streams. These side streams include, for instance:
Gaseous side streams: Nitrogen oxides, sulfur dioxides, odorous gases, and carbon Dioxide
Solid side streams: Dregs and grits, sludge, ash and gasifier bottom ash, reject fibers, and lime mud
Liquid side streams: Filtrates, raw methanol, condensates, sulfate rich streams, and crude sulfate turpentines
Currently, the ANDRITZ A-Recovery+ concept unleashes the economic potential of the many traditionally unused side streams. These include purifying raw methanol into commercial quality biomethanol, the on-site production of sulfuric acid, and recovery of kraft lignin.
CircleToZero OPPORTUNITIES
CircleToZero opportunities for developing both circular operations and new products in the pulp and paper industry are:
1. Circular operations. CircleToZero is achieved by applying higher efficiency and closed loops throughout the millwide production. Future opportunities include reducing fresh water usage by increasing the recyclability of used water – towards a Zero Liquid Discharge mill, process wide capturing of biogenic CO2, and further utilization of captured carbon dioxide in the creation of new products.
2. Value added products. There is a significant opportunity for CircleToZero in replacing fossil-based products with new wood-based products and materials by utilizing the existing side streams in a better and more efficient manner. The replaceable materials include plastics, composites, textiles, industrial bio-chemicals, and biofuels. Also, ANDRITZ fiber processing technologies make it possible to produce new value-added bioproducts from wood fiber itself, including dissolving pulp and micro crystalline cellulose.
Looking at the current side streams, ANDRITZ has identified several CircleToZero opportunities for elimination, reduction, and further use in and outside the mill.
| | |
| --- | --- |
| Gaseous side streams    | CircleToZero opportunities |
| Nitrogen oxides | Nox reduction technologies |
| Sulfur dioxide | SO2 removal technologies |
| Odorous gases | Odorous gas handling and treatment |
| Carbon dioxide | BioCO2 utilization with hydrogen to produce biomethanol |
Solid side streams

CircleToZero opportunities




Dregs and Grits

Source of alkali

Conversion into fertilizers by removing hazardous components

Sludge

Conversion into pellets

New product development

Ash and gasifier bottom ash  

Purification and re-use outside the mill

Gasifier bottom ash as new raw material

Lime mud

Purification and reuse

Source of alkali
Liquid side streams    

CircleToZero opportunities

Filtrates

New strategies to handle filtrates

Recirculation of purified filtrates

Reduced fresh water usage that is aiming towards Zero liquid discharge mill

Raw methanol

Purification and reuse in and outside the mill

New revenue generation

Condensates

Reuse of condensates

Fresh water usage reduction

Sulfate rich streams

Extraction of sulfate to reduce the fresh water usage

Crude Sulfate turpentine


 

Purification and reuse outside the mill

New revenue generation
FROM AMBITION TO SUSTAINABLE REALITY
ANDRITZ recognizes that creating economic and environmental value is not without its challenges. Alongside customers and partners, CircleToZero aims to change this.
Turning CircleToZero into reality will be fueled by achieving immediate bottomline savings, identification of new business and investment opportunities, and the ability to comply with tightening regulations. CircleToZero can solve the age-old problem where an investment set out purely to reduce emissions is rarely financially feasible.
ANDRITZ has strong customer support and partnerships to turn CircleToZero solutions into a reality. Collaboration will be crucial to grasp the wealth of opportunities at stake and develop innovative business models together. Building on technology expertise, ANDRITZ will provide its customers with gap analyses and recommendations for existing mills to adapt and is also able to demonstrate a payback time close to zero for new projects, if properly planned ahead with the CircleToZero approach.
The technologies and environmental and financial evidence already exist for CircleToZero, enabling us to make the best decisions for short- and long-term sustainability.