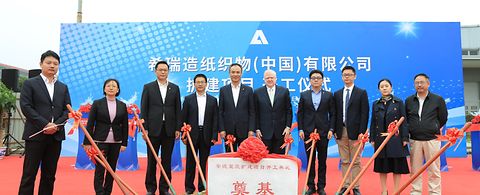 Groundbreaking of ANDRITZ Kunshan Plant Expansion Project
The groundbreaking ceremony of the expansion project of the ANDRITZ Fabrics and Rolls plant in Kunshan, China, took place on November 20, 2020.
The press felt plant in Kunshan produces and supplies high-end press felt and forming fabrics for China and the Asian market in general. It was built five years ago as the first paper machine clothing plant in China for ANDRITZ Fabrics and Rolls. Strong customer demand led to the decision to substantially expand the facility.
The groundbreaking ceremony was attended by high-ranking government officials as well as ANDRITZ Fabrics and Rolls Asia management and employees.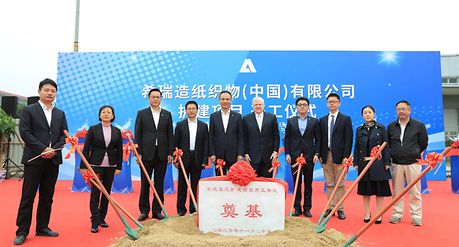 Bob Burke, Asia President of ANDRITZ Fabrics and Rolls, expressed his thanks to the local Kunshan government. Kunshan offers excellent logistics, a clean and structured environment, excellent human resources and strong support from the local government.
The products from ANDRITZ Kunshan help paper industry clients to save energy, water and fiber contributing to sustainable, eco-friendly solutions.