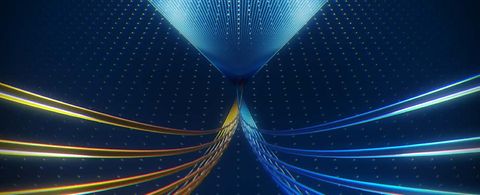 ANDRITZ Fabrics and Rolls – a new force in consumables and services
Xerium acquisition boosts ANDRITZ Fabrics and Rolls to full-line supplier.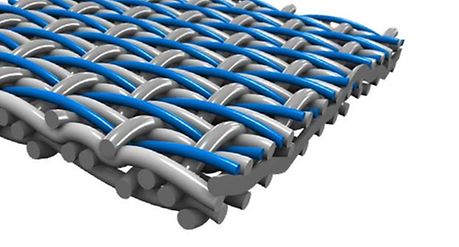 One of the largest acquisitions ANDRITZ Pulp & Paper has ever made was finalized in October last year with the purchase of Xerium Technologies, Inc., a leading, global supplier of consumable products and services for paper, board and tissue producers, as well as to pulp drying plants. Xerium supplies machine clothing, roll coverings, roll repair, maintenance and aftermarket services through well-known industry brands including Huyck Wangner, Weavexx, Stowe Woodward, Xibe/Stowe, Mount Hope, Robec, IRGA, JJ Plank and Spencer Johnston.
With the acquisition, a new, major force in the supply of consumables and services is created. Xerium joins with existing forming fabrics product group, ANDRITZ Kufferath – a member of the group since 2008 – to operate under the new name "ANDRITZ Fabrics and Rolls". The result of the integration of Xerium means that ANDRITZ becomes a full-line supplier of Paper Machine Clothing and Roll service for the global Pulp and Paper Industry
as well as other process industries. With a combined 200 years of experience, 500 patents, and some of the leading technologies available on the market, the two powerful brands in consumables and rolls, Xerium and ANDRITZ Kufferath create a truly global  division through ANDRITZ Fabrics and Rolls. Serving the industry from numerous locations worldwide, the combined entities have 3,200 employees operating out of over 30 locations, including 12 machine clothing factories and 19 roll repair and mechanical service centers located in 15 countries. ANDRITZ Fabrics and Rolls sites are located in all the major pulp and paper producing regions, with plants in North America, Europe, Latin America, China and Asia-Pacific.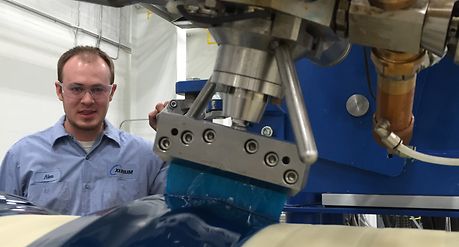 TECHNOLOGY LEADERSHIP AT THE FOREFRONT
ANDRITZ Fabrics and Rolls will continue to be a reliable partner to existing customers of Xerium branded products and services and crucially it will also continue in the tradition of being technology leader within the consumable sector. Both Xerium and ANDRITZ Kufferath have a solid tradition of innovation in their respective fields; companies under the Xerium umbrella have developed much of the latest technology seen in both clothing and roll technology being implemented today, and ANDRITZ Kufferath continues to have major successes in adding value through its Forming Fabric Technology products.
One area Xerium has also been pioneering with increasing success is in the area of real-time dynamic nip sensor technology, using its SMART™ Roll technology for remote monitoring via smartphone apps. These achievements fit well into ANDRITZ own developments in the field of IIoT products and offerings under the Metris brand.
Becoming a full line supplier means that existing customers of both Xerium and ANDRITZ Kufferath products and services can be assured of greater choice in forming, press, dryer fabrics and roll technology for all paper grades and paper machine designs from the new, global force in consumables and service, ANDRITZ Fabrics and Rolls.