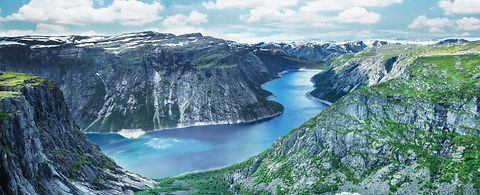 Products manufactured in Tiszakécske
The company manufactures generator frames and their components, as well as turbine components and parts for the paper industry.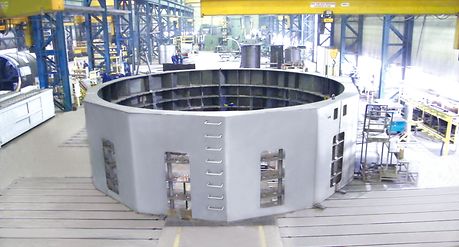 ANDRITZ Kft. is specialized in the production of different types of generator frames. Besides smaller air-cooled generator frames, the company is also capable of producing larger and heavier hydrogen-cooled frames. The biggest frame ever supplied by the company was manufactured for a generator with an output of 1,800 MW and a weight of 120 tons. The generator frames are delivered with surface finishing, painted, fully machined, and ready for installing, mainly with their parts such as cooler heads, lead boxes, and bearing brackets.
After becoming a member of the ANDRITZ GROUP, ANDRITZ Kft. started manufacturing generator frames and components for power generation, and also for ANDRITZ Hydro's hydro generation components. ANDRITZ Kft. takes care of welding and machining of the frames, with final assembly being conducted at the buyer's site. The company manufactures also heavy, complex head covers and valves for hydro power plants, which are also final assembled at ANDRITZ Kft.
ANDRITZ Kft. has also produced gas turbine components for Siemens. Currently, the range of these components manufactured by ANDRITZ Kft. encompasses combustion chambers, center casing, and exhaust casings. In addition, the company operates as manufacturer for the paper industry, covering such products as plated beams, lamella lines, screw conveyor housings, and Yankee dryers. Yankee dryers used to be made from castings until ANDRITZ Kft., with the required know-how and technical equipment, started to manufacture cylinders by welding.