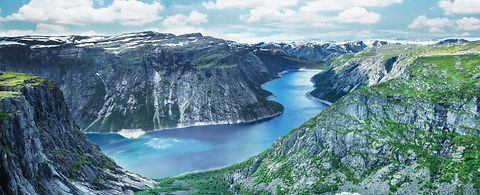 ANDRITZ in Hungary, Tiszakécske
ANDRITZ Kft. is a Hungarian manufacturing company and one of the leading producers of electric power equipment components in Central Europe.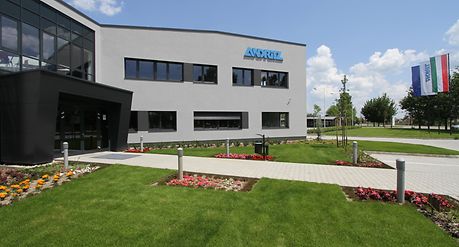 ANDRITZ Kft. is a machine factory mainly specializing in the production of components for the electric power, hydro power generation, and the paper industry, as well as manufacture of other large or heavy, high-quality products. The activities of ANDRITZ Kft. range from preparation of incoming raw material, to welding, heat treatment and final machining, surface finishing, and assembly for piece weights of up to 150 tons. ANDRITZ Kft. is thus capable of producing complete, fully assembled components ready for connection to other completed units at erection sites.

Manufacturing processes are based on EN, ASME or special customer standards and norms required in certain contracts, supplemented by PED specifications or by nuclear power plant and other specific sets of requirements.
Besides supplying to the ANDRITZ GROUP, ANDRITZ Kft. counts Siemens in Mülheim and Berlin, Germany, and LMZ in St. Petersburg, Russia, among its most important customers. The company has well over 300 employees, and the total area of the factory is 150,000 m². The high commitment and qualifications of the company's personnel, as well as the high standard of training workshops ensure that customers' requirements are fully met.
ANDRITZ Hydro at a glimpse
ANDRITZ Hydro is one of the globally leading suppliers of electromechanical equipment and services for hydropower plants. With over 180 years of experience and an installed fleet of more than 471 GW output, the business area provides complete solutions for hydropower plants of all sizes as well as services for plant diagnosis, refurbishment, modernization and upgrade of existing hydropower assets. Pumps for irrigation, water supply and flood control as well as turbo generators are also part of this business area's portfolio.
More than 180 years of turbine experience 
Over 31,900 turbines (more than 471,000 MW) installed
Complete range up to more than 800 MW
Over 125 years electrical equipment experience 
Leading in service and rehabilitation
More than 100 Compact hydro units per year 
Check out our HYDRO News App
ANDRITZ Kft. | Tiszakécske