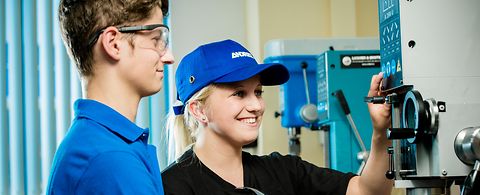 Apprenticeship in Switzerland, Kriens
Become a specialist – apply for an apprenticeship at ANDRITZ Hydro
Are you interested in machines? Do you enjoy immersing yourself in extensive projects? Are you a team player?
Then you are at the right place.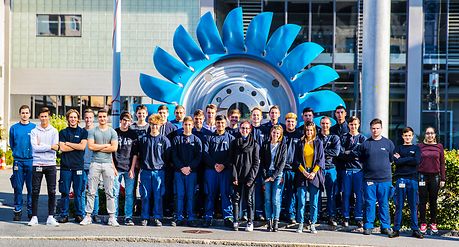 Over 30 apprentices in various courses, dedicated trainers and a sophisticated training program in a hands-on working environment await you. The skills you acquire during an apprenticeship at ANDRITZ Hydro are an important step in your professional career.
What we do
ANDRITZ Hydro is one of the leading producers of hydroelectric power plants worldwide. These power plants produce electricity by means of water. Hydroelectricity stands for energy production from a renewable source.
We are specialized in building turbines - waterwheels that work similar to a bicycle dynamo, but are powered by the force of water instead of cycling.
As water bodies differ in quantity and decline, we produce different types of turbines and runners in order to obtain maximum energy output. Our team of specialists is continuously working on tailor-made solutions to assure effective and environmentally-friendly hydroelectric systems that suit any requirement.
Apprenticeships we offer