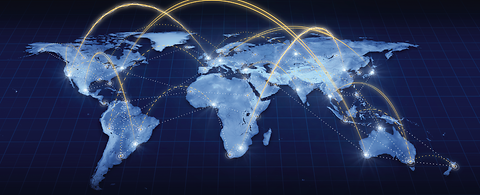 ANDRITZ Hydro in Switzerland, Kriens
The Kriens location has over 160 years of experience in manufacturing, erection, and commissioning of water turbines of all kinds and thus plays a key role within ANDRITZ Hydro.
ANDRITZ Hydro in Kriens is responsible for service and rehabilitation, as well as Large Hydro and Compact Hydro sales.
It specializes in the manufacture of Pelton runners and in coating (high-velocity flame spraying) of parts coming into direct contact with erosive water (rivers with high particle content).
The location also comprises a new dedicated coating laboratory. In order to conduct extensive service business to the full satisfaction of our customers, the manufacturing processes have been optimized in terms of reaction time. In addition, our workshop also handles external manufacturing and assembly orders successfully.
With around 320 employees, ANDRITZ Hydro in Switzerland focuses on customer proximity and short response time to requests for all products within the ANDRITZ GROUP portfolio. Our main targets are increasing plant efficiency, optimal use of available resources, and reducing operation costs across the entire life cycle of the plant. All strategies considered are already analyzed in the planning phase. Investment in our sites and in the development of our staff's technological expertise is a continuing process.
History
"Bell Maschinenfabrik" was established in Kriens in 1855. This was followed by several take-overs and changes in the company name, including Bell Escher Wyss AG, Sulzer Hydro AG, VA Tech Escher Wyss AG, and VA Tech Hydro AG. In 2006, the company was integrated into the ANDRITZ GROUP and is now operating within the ANDRITZ Hydro business area.
Check out our HYDRO News App
ANDRITZ Hydro - General info
ANDRITZ Hydro is one of the globally leading suppliers of electromechanical equipment and services for hydropower plants. With over 175 years of experience and an installed fleet of more than 430 GW output, the business area provides complete solutions for hydropower plants of all sizes as well as services for plant diagnosis, refurbishment, modernization and upgrade of existing hydropower assets. Pumps for irrigation, water supply and flood control as well as turbo generators are also part of this business area's portfolio.
ANDRITZ HYDRO AG | Kriens