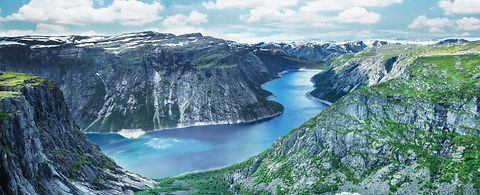 ANDRITZ Hydro in Switzerland, Kriens
With over 170 years of experience, the Kriens site offers the entire value chain in the maintenance and modernisation of hydropower plants. This includes a fully equipped workshop for local service.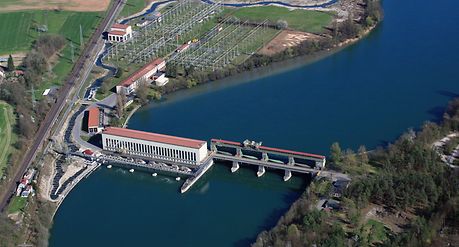 Around 150 employees take care of the entire value chain for Swiss customers. This includes sales, project management, engineering, workshop, automation, commissioning and on-site assembly. 

In the service workshop, which was optimised in 2020, systems and components of hydropower plants are overhauled on 5,000 m2 including the manufacturing of small and large parts.
Kriens is also home to the Group Competence Centre for mechanical engineering for Pelton turbines, transient calculations and plant measurements.
Apprentices in the professions of design engineer, commercial employee and polymechanic make up about 10% of the workforce.
History
"Bell Maschinenfabrik" was founded in Kriens in 1855. Various takeovers and name changes followed, including Bell Escher Wyss AG, Sulzer Hydro AG, VA Tech Escher Wyss AG, and VA Tech Hydro AG, which was integrated into the international ANDRITZ GROUP in 2006 under the name ANDRITZ HYDRO AG. In the following years until 2020, the workshop was continuously adapted to the market volume and optimised for service.
ANDRITZ Hydro at a glimpse
ANDRITZ Hydro is one of the globally leading suppliers of electromechanical equipment and services for hydropower plants. With over 180 years of experience and an installed fleet of more than 471 GW output, the business area provides complete solutions for hydropower plants of all sizes as well as services for plant diagnosis, refurbishment, modernization and upgrade of existing hydropower assets. Pumps for irrigation, water supply and flood control as well as turbo generators are also part of this business area's portfolio.
More than 180 years of turbine experience 
Over 31,900 turbines (more than 471,000 MW) installed
Complete range up to more than 800 MW
Over 125 years electrical equipment experience 
Leading in service and rehabilitation
More than 100 Compact hydro units per year 
Check out our HYDRO News App
ANDRITZ HYDRO AG | Kriens