Obervermuntwerk II - Francis turbines for an Austrian pumped storage power plant
In January 2014, ANDRITZ HYDRO received a contract from Vorarlberger Illwerke AG (a local Austrian utility) to supply two Francis turbines for the new Obervermuntwerk II pumped storage plant in the state of Vorarlberg, in western Austria.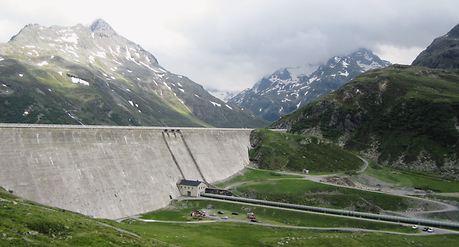 The underground power plant will provide peak energy to improve grid stability and integrate renewable energy (wind, solar, etc.) by providing additional capacity for energy storage. The hydropower plant will utilize water from existing storage capacity, which will be connected by new tunnels. Thus, no new water resources or substantial visible changes of the landscape will be needed.
ANDRITZ HYDRO's scope of supply includes a fully homologous model test, design, manufacturing, transport, installation, and commissioning of two horizontal generating units including Francis turbines, toothed couplings, digital governors, mechanical brakes, tools, and spare parts for these systems.
The turbines at Obervermuntwerk II hydropower plant are a significant step in the development of highly efficient Francis turbines and the data gathered during design, model test, and site tests will be a valuable addition to ANDRITZ HYDRO's extensive model library.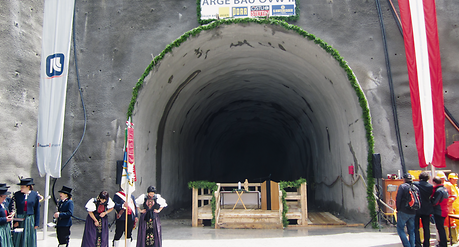 Several rather unique conditions are challenging for the planning, design, workmanship and logistics for HPP Obervermuntwerk II, including:
guaranteed very high efficiency and stringent requirements for additional technical parameters (cavitation, vibration, noise, hydraulic stability, etc.)
operation range from 0% – 100% load without part load stabilization (aeration) requires a special hydraulic shape
high number of start / stops (~2,500/a)
different operating modes (in connection with other project components) with short changeover time
transport of very large components to the mountainous site (1,750 m elevation) using roads that are seasonally closed.
The model test will be finalized in November 2014. The first components will be delivered in early 2016 and trial operation of the first unit is scheduled for June 2018.
TECHNICAL DATA
| | |
| --- | --- |
| Output: | 2 x 180 MW |
| Head: | 240 - 310 m |
| Speed: | 428.6 rpm |
| Runner diameter: | 2,320 mm |