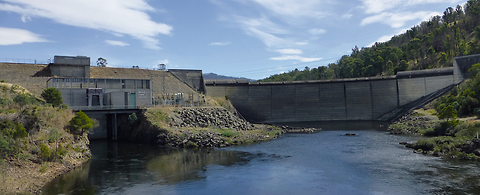 Repulse
Ongoing refurbishment business in Australia
In October 2014, Hydro Tasmania  awarded a contract to ANDRITZ HYDRO for the design, manufacture and supply of turbine and governor equipment for the Repulse Kaplan upgrade project.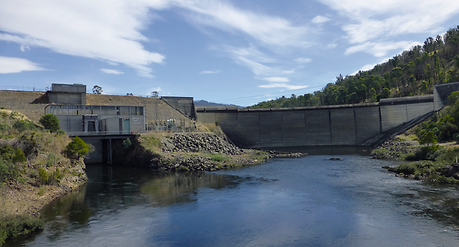 The Repulse hydropower plant is, together with HPP Cluny (Hydro News 26) and HPP Meadowbank, part of the Derwent scheme, located in southern Tasmania. HPP Paloona (Hydro News 25) is part of the Mersey Forth scheme located in northern Tasmania.
Hydro Tasmania has four Kaplan turbines at HPP Meadowbank, HPP Cluny, HPP Repulse and HPP Paloona installed during the period 1967–1972. ANDRITZ HYDRO is the OEM (Original Equipment Manufacturer) of the existing units. These turbines have been in service for over 40 years. The upgrade project objectives include addressing risk posed by age and deterioration of the Kaplan turbines after 40 years of operation. The existing runner blade operating mechanism consists of a lever arm from the guide vane servo, a pressure oil head and control valves (combinator), a runner servomotor, blade operating rods, cross head lever arms and trunnions inside the runner (hub). The Kaplan runner blade operating mechanism is oil operated and contained within the runner hub.
The scope of delivery includes a new 34 MW oil-free Kaplan runner, guide vanes, head cover, facing plates, shaft seal, servomotor for the runner blade, and guide vane regulating mechanism as well as the inner top cover, the hydraulic power unit, and the digital electronic turbine governor. The oil-free Kaplan runner provided Hydro Tasmania with a solution to the environmental and safety issues associated with the existing oil-filled Kaplan runner hub including eliminating the risk of oil leakage from the runner to the downstream waterway.
HPP Repulse represents the fourth and last upgrade project as part of the Kaplan works programme for Hydro Tasmania. ANDRITZ HYDRO has supplied turbine and governor equipment for the first three stations consisting of HPP Paloona which was commissioned and returned to service in August 2014 and HPP Meadowbank which is scheduled to be commissioned in August 2015. The components for HPP Cluny are in production. The equipment delivery is scheduled for October 2015.
Experience gained during these projects has been implemented into the design for HPP Repulse to improve the custom solution consistent with the high standards of Hydro Tasmania.
The delivery of major components for HPP Repulse is scheduled for May 2016. All installation works as well as the refurbishment of existing reused components will be completed by Hydro Tasmania.
The award of HPP Repulse project continues to underpin the strong developing relationship between ANDRITZ HYDRO and Hydro Tasmania in Australia.
TECHNICAL DATA
| | |
| --- | --- |
| Output: | 34 MW / 35 MVA |
| Voltage: | 11 KV |
| Head: | 26.08 m |
| Speed: | 136.4 rpm |
| Runner diameter: | 4,500 mm |