Rock Island
New electromechanical equipment for a run-of-river power plant in the USA
In December 2014, ANDRITZ HYDRO USA received a change order to the original contract dated August 2005 from Chelan County Public Utility District for four units (#B5 - #B8) at the Rock Island hydropower plant in Washington State.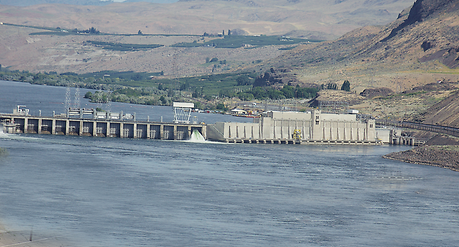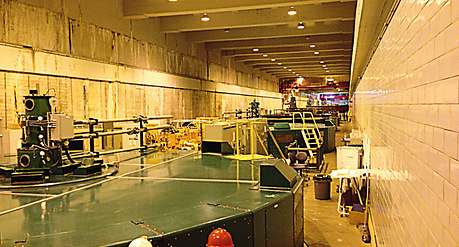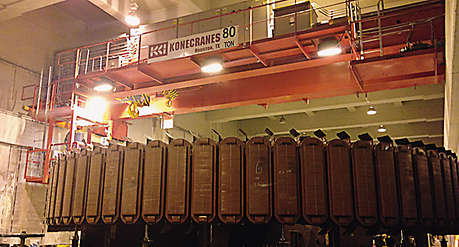 Rock Island run-of-river power plant is located just outside the town of Wenatchee in Chelan County, Washington. It was the first dam to span the Columbia River.
Currently, HPP Rock Island consists of 19 units in two separate powerhouses with a combined installed capacity of 623.7 MW. The run-of-river power plant delivers about 2,600 GWh of electrical energy each year. The first of the two powerhouses on the dam was built in the early 1930s with the second powerhouse completing construction in the late 1970s.
For the HPP Rock Island change order, ANDRITZ HYDRO will be replacing four generator stators along with new rotor rims and rotor poles while overhauling three existing Kaplan runners to get them back into operating condition. This also includes typical rehabilitation of other turbine components. Furthermore, one of the units will receive the new ANDRITZ HYDRO designed stainless steel runner and wicket gates as provided for the already overhauled units #B9 and #B10. The complete scope will be delivered by the ANDRITZ HYDRO locations in Charlotte, USA and Weiz, Austria.
A key challenge of the project is working in the very narrow chambers of the powerhouse with virtually no lay-down area around the unit.
Building on its success at HPP Rock Island of the previously rehabilitated units, ANDRITZ HYDRO is fully confident that work on these next four units will also be very successful. The completion of the project is scheduled for the end of 2020.
TECHNICAL DATA
| | |
| --- | --- |
| Output: | (#B5 - #B10): 22.5 MW / 25 MVA |
| Voltage: | 13.8 kV |
| Head: | 15.2 m |
| Speed: | 100 rpm |
| Runner diameter: | 5,710 mm |