Assis Chateaubriand (Mimoso), Brazil
ANDRITZ HYDRO signed a contract with Energy Pantanal Ltda., a subsidiary of EDP Energias Do Brazil S.A., to provide equipment and services for the maintenance and modernization of the Brazilian Assis Chateaubriand hydropower plant and its respective systems.
HPP Assis Chateaubriand, better known as Mimoso hydropower station, is located on the Pardo River in the state of Mato Grosso do Sul, about 150 km from the state capital, Campo Grande.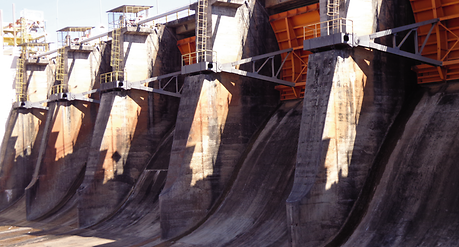 The two existing Kaplan turbines were originally supplied by different manufacturers and work side by side at different heights, an unusual arrangement.
ANDRITZ HYDRO's scope of supply combines a new automation system, including voltage and speed regulation, and the spillway automation systems, as well as the auxiliary electrical system.
The first unit will be taken off the grid in June 2015 while the second unit is due to go back online in November 2016. During this period at least one machine will remain connected to the grid in order to maintain power generation. The project is planned to be completed in 2017.
TECHNICAL DATA

| | |
| --- | --- |
| Output: | 20 MW / 23.5 MVA – 7 MW / 8.8 MVA |
| Voltage: | 6.6 kV – 6.6 kV |
| Head: | 23.5 m – 15.5 m |
| Speed: | 163.6 rpm – 200 rpm rpm |
| Runner diameter: | 3,890 mm – 2,950 mm |