New generator activities
Successful integration of new employees in ANDRITZ HYDRO
In July 2014 the ANDRITZ HYDRO generator team was enhanced by 27 qualified employees – 25 in Switzerland and two in Austria.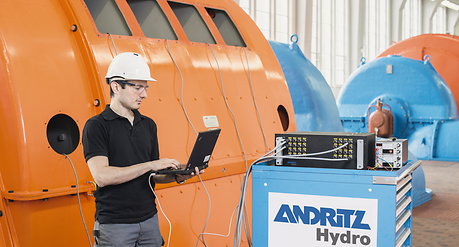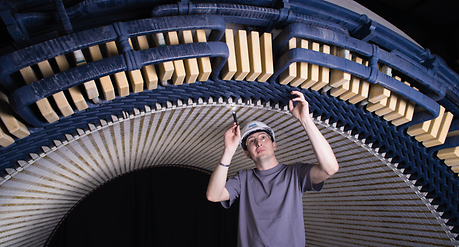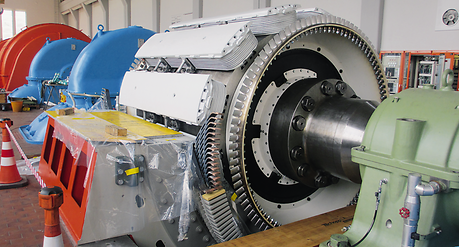 Extending ANDRITZ HYDRO capabilities
In July 2014, the former hydro generator activities of ABB Switzerland were integrated into ANDRITZ HYDRO.
The new team within ANDRITZ HYDRO in Switzerland consists of experienced employees in the field of engineering, design, project management, quality, and sales. It supplies all kinds of service activities, including cleaning and inspections, repair, and the refurbishment and optimization of existing units up to new generating units. The big strength of the team is based on its engineering and design capabilities in reverse engineering, analysis and assessments, field measurements, and lifetime studies of hydropower plants. These engineering capabilities are set up so that no Original Equipment Manufacturer (OEM) drawing is required, which means absolute independency of the generator OEM.
With this approach, the Swiss team has successfully commissioned four large units in Switzerland and four units in Austria over the last two years. During these successful refurbishment projects the ambitious guaranteed values could be reached on all units.
New development in refurbishment concepts
The new team within ANDRITZ HYDRO Switzerland supports customers to prepare refurbishment concepts based on their actual needs.
Today, with the hydropower market getting more and more competitive, it is essential to analyze units in detail to detect all components in need of refurbishment and thus be able to give  profound support to the customer. For example, a stator can be refurbished by rewinding instead of replacing the complete stator, or the ventilation can be improved to achieve reduced losses and to supply more reactive power without the need of a large refurbishment job.
ANDRITZ HYDRO is investing in a challenging market environment to be able to supply the best possible services to our customers.