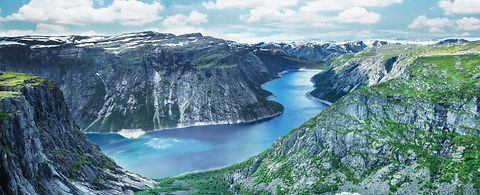 Laos - Xekaman Xanxay
In July 2015, ANDRITZ HYDRO signed a contract with Song Da Corporation of Vietnam for the supply of the complete electro-mechanical equipment and technical services for the Xekaman Xanxay hydropower plant in Laos.
HPP Xekaman Xanxay will be constructed on the Xekaman River, in Xanxay District, Attapeu Province, near HPP Xekaman 3 and HPP Xekaman 1, about 40 km from the border with Viet­nam.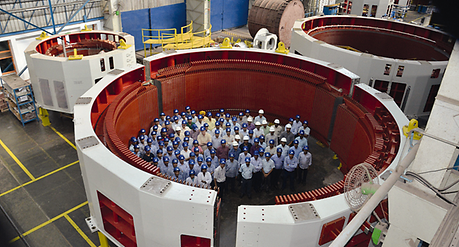 ANDRITZ HYDRO's scope of supply includes two Bulb turbines, horizontal generators, governors, mechanical auxiliaries, electric power systems and automation, protection and control systems. Song Da Corporation will take care of local transport and erection under the supervision of ANDRITZ HYDRO.

The project is an essential part of the 300 MW hydropower station Xekaman 1, acting as downstream regulator to avoid flooding and to stabilize the water level. HPP Xekaman Xanxay will have an installed capacity of 32 MW and an aver­age annual output of about 131.2 GWh of electrical energy.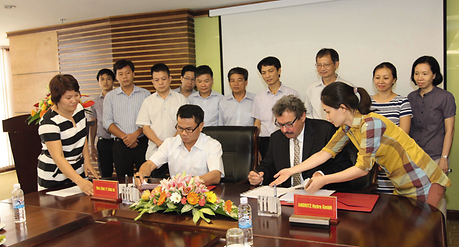 This is the third order for ANDRITZ HYDRO from Song Da Corporation, the largest Vietnamese civil construction company with a long history in hydropower plant construction in Vietnam and Laos. It follows the Laotian projects HPP Xekaman 3 (250 MW, completed in 2013) and HPP Xekaman 1 (290 MW, signed in 2013). All three projects are based on a bilateral governmental agreement between Laos and Vietnam for the joint development of hydropower plants. In all these projects Song Da is the main shareholder, EDL (Electricité du Laos) holds the minority interests.

Commissioning is scheduled for the second half of 2017, only 26 months after the contract commencement. The project will be executed by an international team of ANDRITZ HYDRO in Austria and China.

This contract marks another important milestone for ANDRITZ HYDRO in Laos as well as with the esteemed client Song Da Corporation.
TECHNICAL DATA
Output
2 × 16.19 MW
2 × 17.6 MVA
Voltage
10.5 kV
Head
10.2 m
Speed
100 rpm
Runner diameter
5,500 mm
Av. annual generation
131.2 GWh