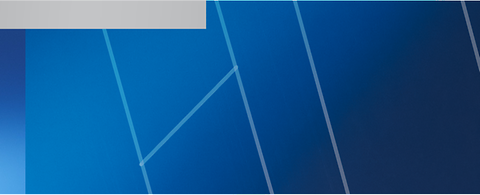 How do you control industrial plants and entire factories or mills very efficiently?
ANDRITZ has developed its own DCS (Distributed Control System), a control and PLC system based on the latest technology, and is thus driving its digitalization strategy systematically forward. ANDRITZ customers and also companies in other industries now receive all the products and services they need to optimize, automate and control their IT (Information Technology) and OT (Operational Technology) from a single source – ANDRITZ.
WHAT IS THIS SYSTEM?
The DCS developed by ANDRITZ is called Metris X. The impetus came largely from the ANDRITZ customers themselves, who have been asking for a special control system for their equipment, factories and mills for some time now. This system should be as flexible as possible, tailored exactly to the respective needs, easy to operate, and able to run on any type of hardware. Metris X enables plant operating companies to run their systems independently of the established solutions, offers good performance without compromise, and creates greater flexibility for global business.
WHAT DOES METRIS X PROVIDE?
The system is fully scalable: The range of applications of Metris X extends from control of individual machines to a highly complex control system for a complete mill. The program is written with the aid of a clear graphic functional language that process engineers, maintenance technicians and also staff without specific programming knowledge can learn easily – a particularly important factor in view of the shortage of skilled personnel.
Metris X noticeably reduces the complexity of individual plants. Due to the intuitive control options, errors are much less frequent. In addition to the plant control function itself, Metris X also offers the opportunity to monitor the respective processes remotely on tablet PCs or laptops, as is already the case at the Mondi paper mill in Štětí, Czech Republic, as well as in ANDRITZ's own ASTRÖ pilot plant in Graz.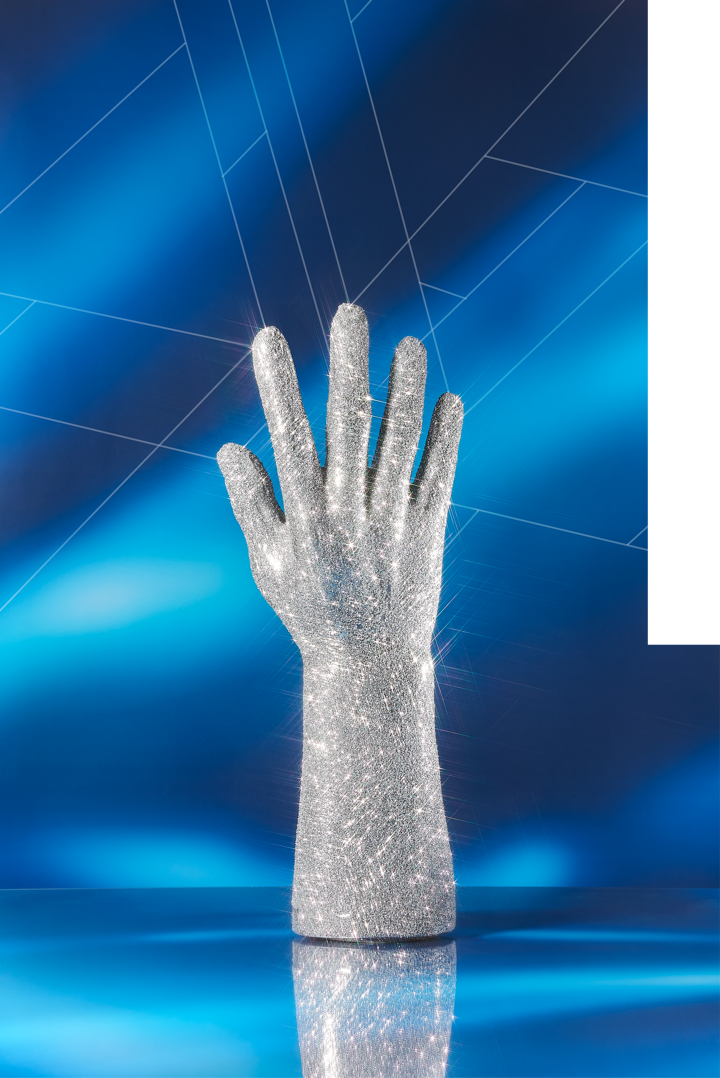 HOW MUCH DIGITALIZATION DOES THIS INVOLVE?
More than 40 functions (apps) can be combined with Metris X: These range from plant optimization to maintenance management, process and production optimization as well as big data analyses based on artificial intelligence, digital assistant functions and strategies for maximum possible autonomous operation – for both new and existing plants.
The ANDRITZ goal is to relieve the operator of up to 80% of the routine tasks required in future by means of this self-learning assistant function.
WHAT DOES THIS MEAN IN PRACTICE?
The intelligent chatbot system "Sophia", which is unique on the market, is available for communication between Metris X and the operator. Thanks to Sophia, it is child's play to form an exact picture of the plant status. For example, all the operator has to say is: "Tell me what the temperature is at the refiner outlet. Show me the flow rates. Recommend a setting for me." As a result, optimization and troubleshooting can be dealt with quickly. At the same time, Sophia keeps on learning in the background from the questions and operator actions, and "her" performance thus increases step by step.
ADVANTAGES OF METRIS X AT A GLANCE
Cost and technological leadership as well as full flexibility of the entire system architecture by using standard industrial hardware for servers, edge controllers and input/output boards

Maximum possible return on investment (ROI) and shortest shutdown times for modernization projects by continued use of existing electrical equipment infrastructure, including input/output modules

Reduction of engineering and start-up costs by using the Metris Block Language (MBL), which enables standardized configuration of functional units instead of individually programmed plant software

Unique all-in-one solution without requiring external communication or storage for companies that do not choose cloud architecture for archived data and/or functionalities

Maximum data security because machinery and systems are supplied with the IEC62443 compliance certificate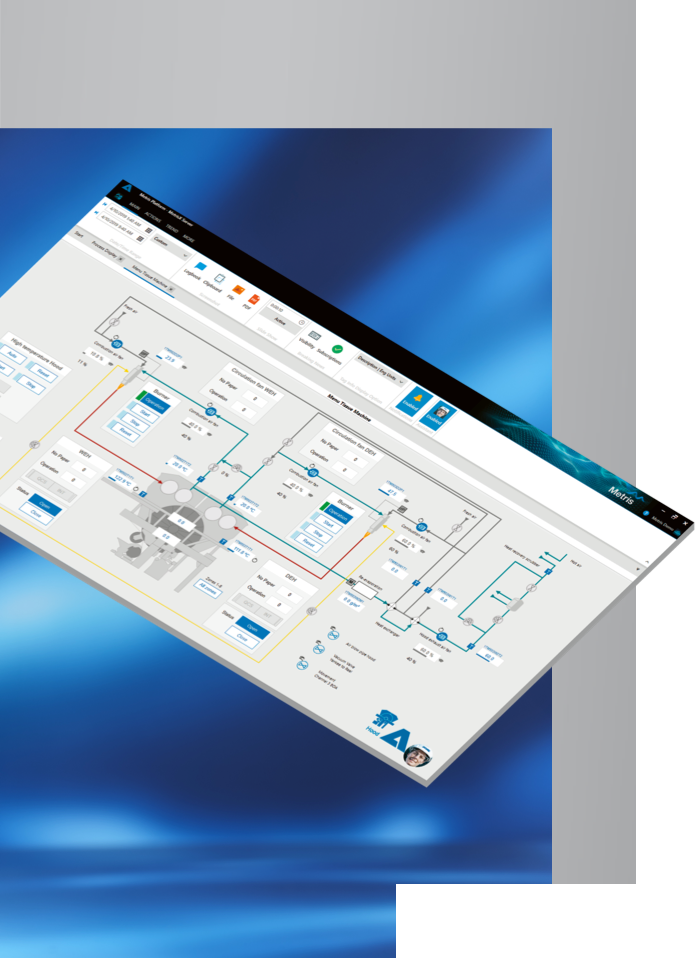 WHAT DOES METRIS X HOLD IN STORE FOR THE FUTURE?
One of ANDRITZ's visions, which is almost within reach now, is "Automation as a service." In future, customers will be able to control their systems entirely independently of where they are and what mobile devices they are using. ANDRITZ provides the complete control functionality for the customer's plant, but the individual control units themselves no longer have to be located directly inside the plant concerned. Data logging, plant control and operation or optimization of processes will be distributed and organized transcontinentally. Customers can then handle this work by themselves with their own personnel or by means of pay per use models, with ANDRITZ as full digital service provider.
Read more success stories ...