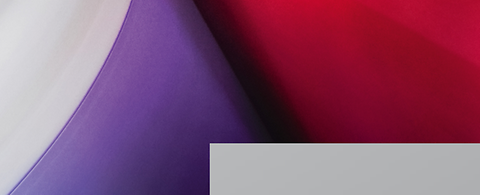 What is the most efficient way of producing packaging paper for growth markets?
Zellstoff Pöls AG has entered a new era: Thanks to its additional production line, the Heinzel Group's location has doubled its capacities for kraft paper grades. Once again, the technological heart of this growth strategy is an innovative paper machine from ANDRITZ.
August 4, 2018: A convoy of trucks leaves the ANDRITZ workshop in Hungary in the early hours of the morning on its way to the Styrian town of Pöls. On board the two heavy goods vehicles are the components of a steel Yankee that is unique worldwide. With a diameter of over 7.3 meters and weighing 200 tons, the PrimeDry MG Steel Yankee from ANDRITZ is the largest of its kind worldwide. "The logistics certainly were exciting," Siegfried Gruber, Head of Project Engineering at Zellstoff Pöls AG, recalls. "The individual components were transported on the interstate freeway on trucks and then welded together on site by the experts from ANDRITZ in the weeks that followed. In November, a huge, special crane lifted the Yankee into the production hall. Were we a little nervous? Yes, we certainly were!"
This great technological feat succeeded and contributed towards making performance by the Heinzel Group's plant, producing softwood sulfate pulps and kraft papers, better than ever. Over 500 people are employed here, and all the signs were and still are pointing towards growth. The PM2 PrimeLine MG paper machine from ANDRITZ went into operation in 2013, and another such machine, the PM3, followed in the summer of 2019 with even better performance. Production has taken a huge step ahead with this machine: Capacities have climbed from 100,000 to 200,000 tons of white kraft paper per year.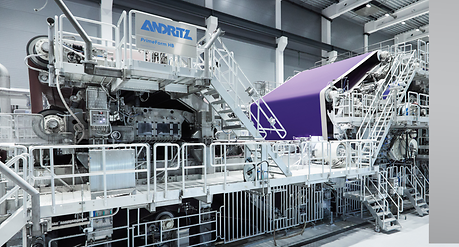 BIG, FAST, AND INTELLIGENT  
As a result, Zellstoff Pöls AG has finally become a player that is actively marketing its "STARKRAFT" brand of kraft paper grades in the emerging markets. These regions have a growing middle class that is placing more and more importance on hygienic and sustainable packaging for food and hygiene products, for example when dining in fast-food restaurants or shopping in supermarkets. Zellstoff Pöls AG will actively participate in this growth. "ANDRITZ is assisting us here very effectively as equipment specialist, consultant and system supplier," says Andreas Rauscher, CEO of Zellstoff Pöls AG. 
As with PM2, ANDRITZ developed and supplied the new PM3 production line, including stock preparation and approach flow, automation technology, process pumps and, of course, the paper machine itself. It went into operation at the end of May 2019, two weeks before the scheduled date, and has since been producing kraft paper for a wide range of packaging applications and also release paper. With an annual capacity of 100,000 tons, design speed of 1,400 meters per minute and a working width of 5.4 meters, it is the largest machine of its kind in Europe. 
.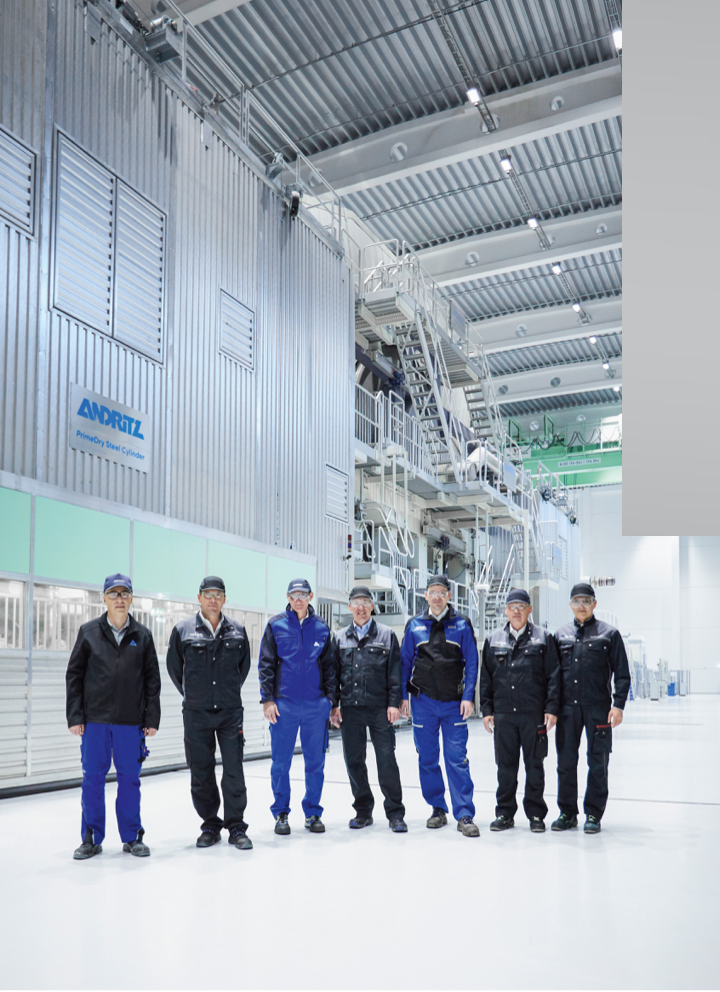 The customized concept, which features a specially designed wire section, efficient refining and a closed draw press, among other things, is pursuing a clear economic goal. "The PM3 specializes in high-quality papers with basis weights of less than 28 grams, thus perfectly complementing the PM2," says Werner Hartmann, Managing Director of Starkraft at Zellstoff Pöls AG. "Due to their low basis weight, these paper grades are environmentally friendly and have a good price-performance ratio. This is precisely why our customers in the growth markets are increasingly asking for these grades."
Successful collaboration between the project teams from ANDRITZ and Zellstoff Pöls.
Some special machine components are required to produce MG paper – first and foremost the PrimeDry MG Steel Yankee, which is the high-precision drying cylinder on which the paper is dried and its required surface properties are created. Another innovative component is the ANDRITZ Vertical Screw Thickener (VST).
Due to its vertical design, the VST takes up relatively little space. The pulp fed in from above is dewatered by gravity and the additional mechanical pressure generated by the screw itself. The entire screen area available is utilized in full over the whole length of the screw, providing high efficiency: The VST dewaters the pulp in Pöls from an inlet consistency of three percent to up to 30 percent at the outlet – a peak value.
ALWAYS STRIVE FOR MORE!
"We haven't completed all of the performance tests on PM3 yet, but our impression so far has been very positive," says Jürgen Rieger, Chief Operations Manager at Zellstoff Pöls AG. "The start-up phase was impressive. Operations were very stable, and paper grades with basis weights between 20 and 52 g/m2  were produced successfully. We are optimistic that the machine will also run well under full load." 
But there will still be a lot to do after this. In Pöls, there are a number of ideas as to how paper production can be further optimized, for example by increasing use of digitally supported tools, big data, algorithms, and machine learning. Here, too, ANDRITZ is a suitable partner with its Metris solutions, especially since these solutions are already being used in Pöls in the pulp production process. They can also increase efficiency in papermaking by using sensors to collect and statistically analyze real-time process variables so that improvements can be implemented directly in operations.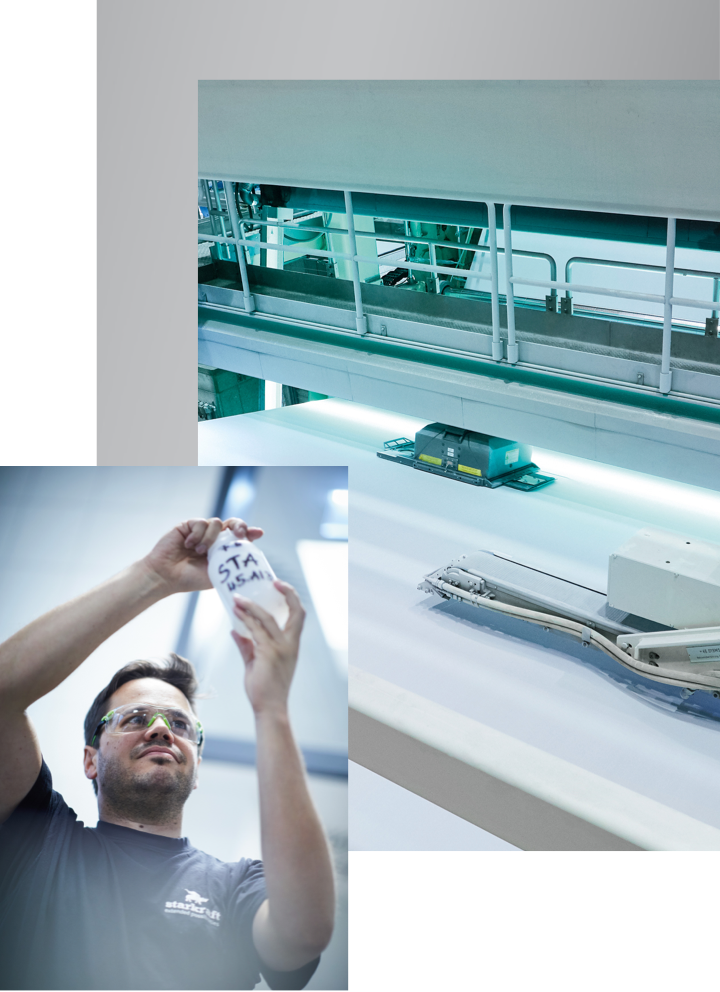 Production at Zellstoff Pöls is subject to the stringent quality and hygiene regulations.
ZELLSTOFF PÖLS AG
Zellstoff Pöls AG belongs to the Heinzel Group and is the largest producer of high-quality elemental chlorine-free sulfate pulp from bleached softwood in Central and Southeast Europe. In 2018, the company generated annual sales of approximately 324 million euros. In addition to its main product – the "ORION" brand pulp – high-grade, bleached kraft paper is produced in Pöls under the "STARKRAFT" brand.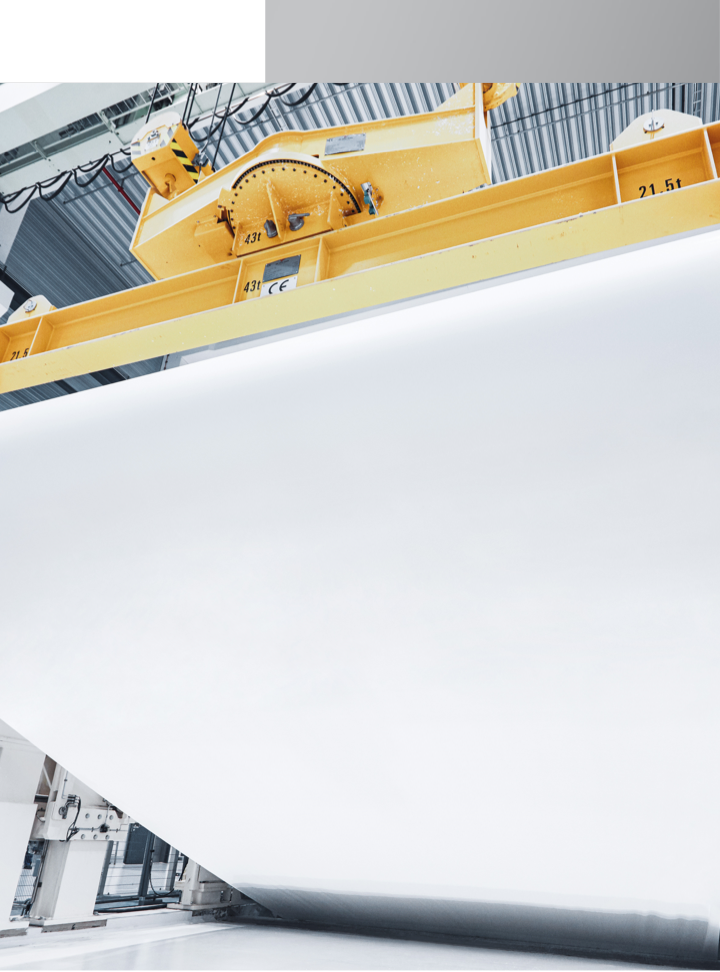 PM3 MACHINE DATA AT A GLANCE
Annual capacity: 100,000 tons 

Design speed: 1,400 m/min 
Working width: 5.4 m 
Yankee diameter: 7.315 m 
Stock preparation and approach flow 
MG papers for flexible packaging and release applications: 20–70 g/m2 
Start-up 05/2019 – two weeks before the scheduled date
Highest-quality white kraft paper
Read more success stories ...