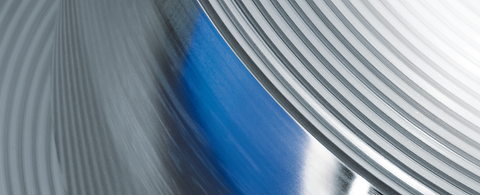 Level 2 logistics software (MES)
ANDRITZ Metals has developed and improved well-designed Level 2 software solutions for manufacturing execution systems (MES) for many years.
The Level 2 logistics software for manufacturing execution systems (MES) supports customers in achieving the goal of excellent product quality and high productivity.

Definition of MES
"Manufacturing Execution Systems" (MES) deliver information that enables the optimization of production activities from order launch to finished goods. Using current and accurate data, MES guides, initiates, responds to, and reports on plant activities as they occur. The resulting rapid response to changing conditions, coupled with a focus on reducing non value-added activities, drives effective plant operations and processes. MES improves the return on operational assets as well as on-time delivery, inventory turns, gross margin, and cash flow performance. MES provides mission-critical information about production activities across the enterprise and supply chain via bi-directional communications."
(Source: "Hwaiyu Geng, Manufacturing Engineering Handbooki, McGraw-Hill Professional, ISBN 0071398252")
Competence
Unlike some other vendors, ANDRITZ has gained its competence throughout more than 10 years of working closely with customers and suppliers. By equipping our own line of products with comprehensive Level 2 applications, ANDRITZ learned what the customers really need: no fancy features, no overwhelming functionality, but clean and reliable functions that support operators, engineers, and the management. Our Level 2 developers go directly to the plants, talking with users to analyze and improve our solutions.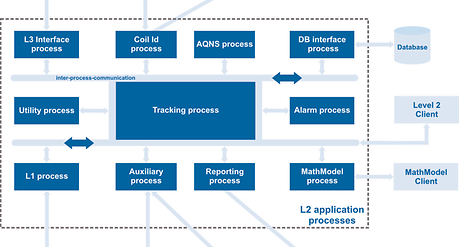 Features of MES
Receiving product data together with processing instructions (PDI data)
Scheduling the order of production, typically for one shift
Calculating static setpoints for different types of machinery based on PDI data
Receiving live or buffered result data from the L1 control system
Management of splitting and joining of product units
Reporting in on-screen or printed reports
Providing product data at the end of production (PDO data)
Management of shift schedules
Monitoring of maintenance triggers
Interfaces with quality inspection and ERP systems
Example modules
ANDRITZ AUTOMATION offers a range of modular application extensions for the core Level 2 framework. Here are some examples of these modules:
CoilSequencer: The ANDRITZ MES software utilizes a multi-rule coil ordering algorithm to allow automatic reordering of the product sequence based on static and dynamic rules.
Strip inspection: The ANDRITZ MES software automatically collects defect data from the process and surface inspection to combine with quality-related measurements.
Technology
All ANDRITZ Level 2 applications are developed in modern, future-oriented environments (.NET languages) using industry-proven communication standards like PLC/HMI, web services, and database services like Microsoft SQL and Oracle.
Project integration
Based on the requirements defined by the customer and our sales team, the Level 2 specialists join the project team for design, implementation, and supervision purposes. By accompanying all steps up to final acceptance, we ensure best quality, immediate response, and a single point of contact for any issue.