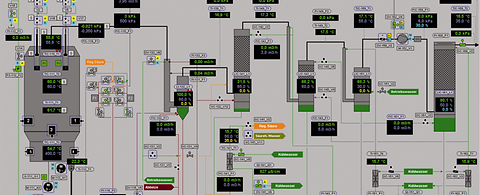 Level 1 automation
ANDRITZ supplies end-to-end electrical equipment and process automation solutions for the metal industry, which is facing growing demands for intelligent and cost-effective automation solutions.
A Level 1 solution by ANDRITZ Metals means capability and experience in dealing with all automation software from renowned PLC suppliers worldwide.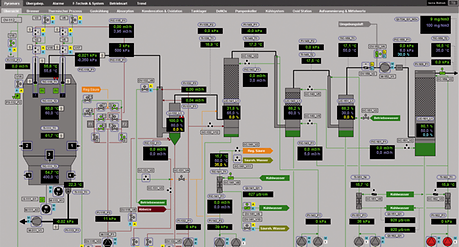 A main part of the ANDRITZ Metals Level 1 solution is the custom-tailored Human Machine Interface (HMI), which coordinates software system and customers' requirements by using flexible and application-oriented automation technologies in conjunction with state-of-the-art, standardized hardware and software systems. Our extensive knowledge of line and process technology, combined with many years of on-the-ground experience, has yielded mature solutions that guarantee quality and productivity.

The ANDRITZ Metals automation engineers can provide custom-tailored automation software for all plant types. This includes all process parts, strip transport systems, and mills. We can draw upon decades of experience in developing our application software. Our Human Machine Interface (HMI) solutions aligned with our diagnosis capabilities enable the highest possible productivity. Our focus on risk management, control, and monitoring solutions ensure the highest quality and accuracy as well as continuous production.

Such references as the engineering and supply of in-house electrical and automation equipment for one of the largest annealing and pickling lines worldwide, with around 250 individual drives and an inline rolling mill stand, validate our experience. Other references for our control systems, HMI, and drive control solutions are installed at such customers as TISCO, Baosteel, ThyssenKrupp, Arcelor Mittal, Voest Alpine, and many others.

ANDRITZ Metals Level 1 systems provide our customers with automation solutions for today's and tomorrow's needs.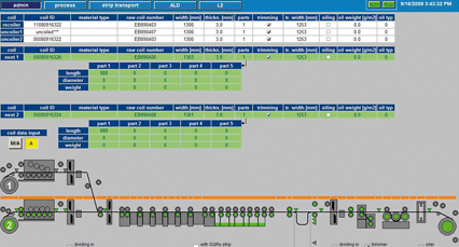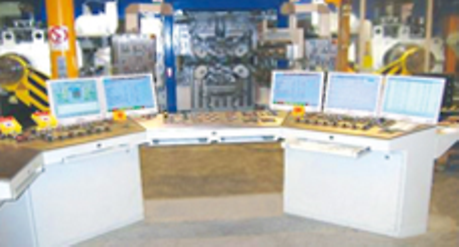 Product portfolio
Integrated automation solutions for ANDRITZ Metals products
Integration of different automation systems to meet customer requirements
Siemens PCS7 and S7/WinCC
ABB 800xA/Operate IT
Rockwell Logix/Factory Talk
Yokogawa Centum VP
Wonderware Intouch
Level 1 (basic automation system) solutions dedicated to processing lines and rolling mills
Drive control solutions for continuous processing lines, push-pickling lines, and stand-alone mills as well as in-line mills