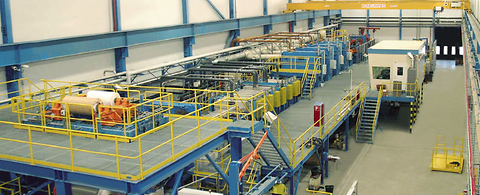 Coil grinding lines
Our grinding lines operate economically, are highly flexible, environmentally compliant, and result in high-quality products.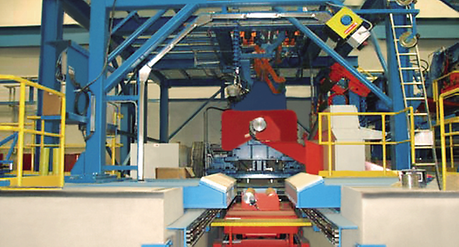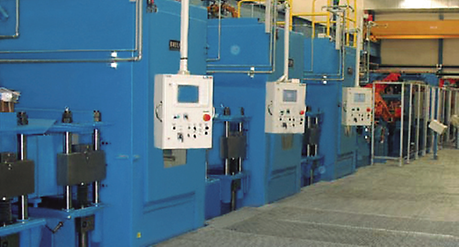 Product description
During the production of hot strip, surface defects can arise that cause quality losses during the subsequent production processes. These surface defects are transferred to the rolls and roll surfaces, with the result that they are applied to the strip again. By using a strip grinder, the strip is freed from damaging surface defects.

The next process is grinding in order to obtain a structured surface and to improve flatness.

During grinding, the strip is cooled by mineral oil and freed from grinding sludge. Most of the oil, which is now on the strip, is removed by wipers or squeegee rolls at the end of the grinding cabins. After grinding, the oil is cleaned with the aid of a vacuum belt filter so that it can be reused. The rest of the grinding swarf is treated, briquetted, and can be smelted during steel production.
Strengths and benefits
Our coil grinding, and polishing lines are capable of processing strip thicknesses from 0.2 mm up to 8 mm and widths from 85 mm to 1,650 mm with process line tension of up to 400 kN. The line is supplied turnkey with all process equipment, including mechanical strip transport, grinding heads, cleaning system, and the electrical equipment with complete automation systems. Auxiliary equipment is included, such as environmentally friendly exhaust systems, fire-protection systems, complete grinding oil or emulsion filtration systems, and grinding swarf reclamation.

Many years of experience in design, manufacture and commissioning of coil grinding lines demonstrate our expertise in supplying customized turnkey solutions.