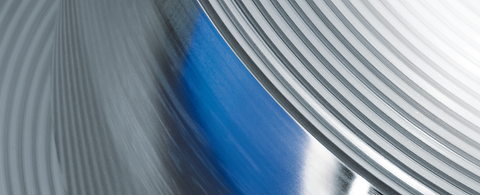 Sundwig SPM and temper mills
Fine in shape
Skin pass mills and temper mills improve the mechanical material properties, surface characteristics, and strip quality for a wide range of strip widths.
Product description
Skin passing is characterized by a small strip elongation process of between 0.2 and 3.0%, but temper rolling provides greater elongation of up to 12%. A positive effect is achieved in the mechanical strip properties as a result of strip elongation.
One operation targeted by skin passing is to secure the quality in the deep-drawing process by avoiding so-called Luder lines caused by plastic deformation and thus obtain perfect strip quality without imperfections from deep drawing. This operation is particularly important for materials with pronounced yield strengths.
At the same time, the skin pass operation corrects the flatness defects caused by preceding processes.
The work rolls provide the strip surface with the desired surface quality for a long lifetime as well as high gloss or, in particular, roughness and peaks per unit of length. The customer-defined strip surface roughness during the final strip rolling process ensures that subsequent processes, like deep drawing or painting, also meet the requirements.
Skin pass or temper mills can be designed with a pay-off and re-coiler group, a centering device, entry and exit bridles for tension adjustment, anti-flutter and anti-crimping rolls, respectively, a 2-high or 4-high mill stand with quick roll changing, bending blocks, automatic pass line adjustment, fully hydraulic screw-down cylinder system, and a state-of-the-art control system with an advanced process model. Skin passing or temper rolling can be performed in dry or wet operating mode.
References
With more than 50 references for skin pass and temper mills in 2-high or 4-high design – inline or offline, Sundwig is one of the most notable suppliers in this rolling mill technology Segment.
Offline Skin Pass Mills

Inline Skin Pass Mills

Temper Mills
Strengths and benefits
Positive and negative work roll bending, secured to the mill

Roll shifting arrangement (push/pull), secured to the mill

Infinitely variable pass line adjustment

Twin drive system

High-pressure roll cleaning system for wet skin passing

Deformation-optimized housing geometry

Pre-commissioning at ANDRITZ Sundwig Workshops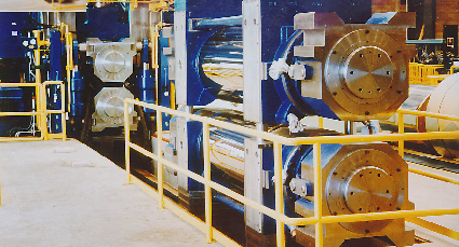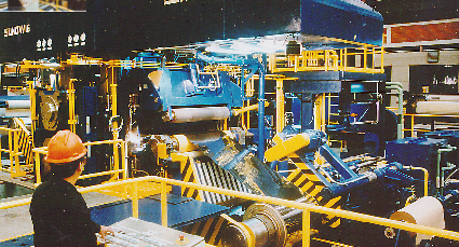 Corresponding E&A models
Strip elongation and flatness control
Advanced roll force model
Strip flatness model
Pass scheduling program with roll profile modeling and: gap calculation method
Long-term pass schedule and mill pre-set optimization program