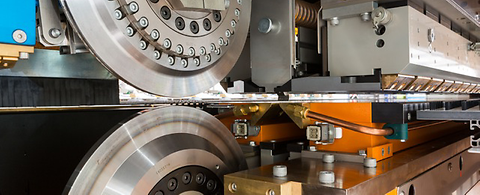 Soulas
The laser welding system for linear weld seams (tailored blanks)
The Soulas system is referred to as the work horse in the tailored blank fabrication industry.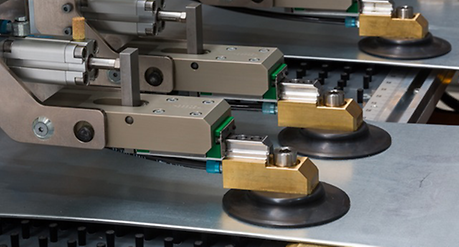 Soulas machines produce more than 100 million tailored blanks annually for the global automobile industry.

With the aid of our patented edge preparation system Souka, possible gaps of >0.3 mm between the metal sheets are closed to zero gap. There is no need for expensive precision cutting lines, and maintenance intervals for cutting tools can be extended.

The integrated, continuous measurement edge tracking and quality control system ensures a stable process, meeting the highest quality requirements. This specially developed measuring system is an essential part of the core competence of Soutec.

Changes between products are made within a few minutes, thus the system is suitable for even the smallest production lots. The technologically advanced welding process of the system provides highest availability and best welding quality after starting up a new product.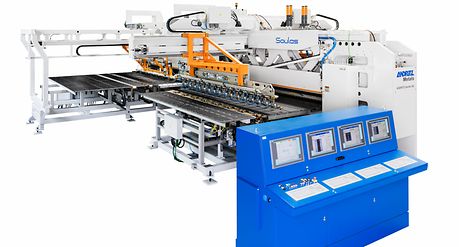 Technical data
| | |
| --- | --- |
| Parameter | Value |
| Seam length | max. 3,700 mm |
| Blank width | min. 200 |
| Blank thickness | max. 3.0 mm |
| Blanks per cycle | max. 8 |
| Seams per cycle | max. 8 |
| Laser source | fiber laser, disk laser, or diode laser |