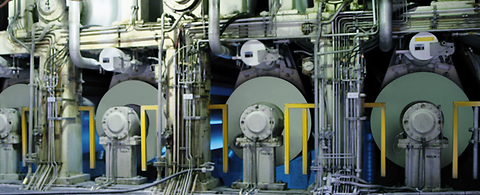 PrimeRun web stabilization system
ANDRITZ PrimeRun web stabilizers enable a trouble-free paper run at reduced draw, even at high machine speeds. There are different modules and configurations to meet individual requirements.
The PrimeRun web stabilization system is ideally suited for fast single-tier and double-tier paper and board machines. It can easily be retrofitted to existing machines as part of a rebuild project.
Modules are the key
The PrimeRun web stabilization system consists of three modules that can be combined according to customer requirements:
Basic module
1 suction box
PrimeRun Mono
Intermediate module
1 suction box and 1 roll
PrimeRun Duo
PrimeVac
World-class module
1 suction box with 3 suction zones and 1 roll
PrimeRun Evo
PrimeVac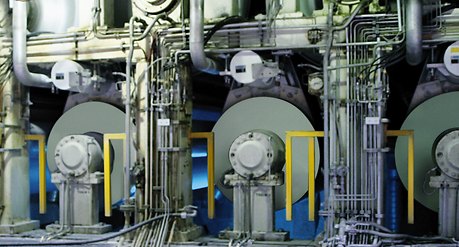 PrimeVac   
The ANDRITZ PrimeVac roll is a core component of the new ANDRITZ web stabilization system and can be combined with the PrimeRunEvo and Duo. During the threading process, the PrimeVac roll fixes the web on the fabric with a pressure vacuum. This results in stable threading of the web through a single-tier drying section.
Ropeless tail threading is possible with the ANDRITZ PrimeFeeder for single-tier and double-tier machine configurations.
Single-tier dryer section    
PrimeRun Evo – with high-vacuum zone box at paper release zone from dryer and stepwise reduction of underpressure by 3 zones
PrimeRun Duo – two-sided stabilizer with PrimeVac
PrimeRun Mono – one-sided stabilizer in downstream direction
PrimeRun Poly – sheet transfer box between press and dryer section
Double-tier dryer section   
PrimeRun Mono – sheet stabilization
PrimeRun Jet – sheet stabilization
PrimeRun JetVent – sheet stabilization and pocket ventilation
At a glance   
Different modules meeting specific customer requirements
Reliable web stabilization at reduced draw – even at the highest machine speeds
Better efficiency through reduced paper breaks, stable tail threading, and trouble-free widening
Reduced energy consumption – no air knives necessary