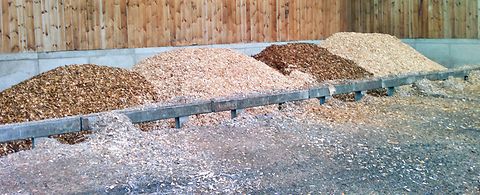 ANDRITZ technology and solutions for biomass handling
ANDRITZ provides proven, effective solutions for biomass handling and processing
ANDRITZ is a global supplier of proven biomass processing solutions for the renewable energy industry. All types of biomass can be effectively processed, conveyed, stored, and fed to power generation systems using ANDRITZ technologies.  The company offers a comprehensive scope of process machinery from biomass receiving to boiler silo feeding.
Complete systems or specific equipment – ANDRITZ has the solution
ANDRITZ offers complete solutions for biomass handling and processing. The scope of supply can vary from complete plants to individual equipment delivery. ANDRITZ is very experienced in project management, ensuring deliveries that are on-time and on-budget, and produce excellent economic results for energy producers.