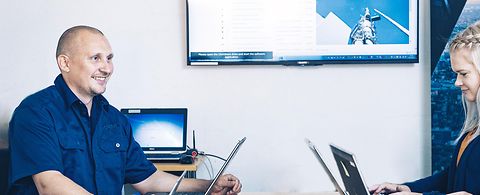 Are you looking for a summer job?
ANDRITZ Oy recruits annually tens of summer trainees to different functions and locations in Finland including also ANDRITZ Savonlinna Works Oy and ANDRITZ Warkaus Works Oy. The application period is from December until the end of February.
Summer jobs vary from R&D, engineering, manufacturing, technical sales, project operations and service to quality, purchasing, finance and accounting and IT. In particular, we are interested in students specializing in mechanical engineering, energy technology, chemical engineering, process engineering, biotechnology, material science, automation and electrical engineering. Some job opportunities are also available for economics/business and information technology students.

Please describe in your application, why do you apply to ANDRITZ, what kind of summer job is of your interest, and your preferred location within ANDRITZ Oy. The more you tell about yourself and your competencies and expectations, the better we are able to evaluate your suitability. We will contact you, if job opportunies matching your profile become available.
If you are applying for a thesis work, please send your application via our Careers page using a separate application form. Feel free to mention your interest in a thesis work in your summer job application, too. Furthermore, on the Careers page you can also find an open application to ANDRITZ Oy and its subsidiaries in Finland.