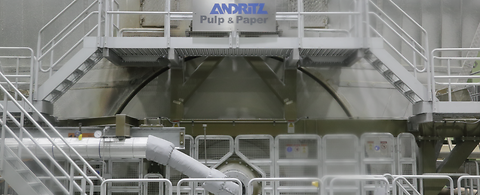 Coming full circle
Two decades ago, the Woodland mill in Maine was a vibrant pulp and paper complex. Suffering the fate of many commodity pulp and fine paper mills, Woodland was near extinction in 2010 when a company with a vision bought the assets, injected USD 180 million (EUR 155 million), and changed the course to value-added tissue production.
The Woodland mill in Maine was near extinction in 2010 when a company with a vision bought the assets, injected USD 180 million (EUR 155 million), and changed the course to value-added tissue production.
St. Croix Tissue is among the newest producers of premium tissue parent rolls in North America. Their tissue is produced on mirror-image ANDRITZ PrimeLine tissue machines which started up in 2016.   
"Without question, the addition of tissue making capabilities saved this pulp mill," says Arvind K. Agarwal, CEO of International Grand Investment Corp. (IGIC), the parent company.  "My job was to turn this facility around by converting it from commodity pulp to value-added tissue production."
In the late 1980s, there were 1,200 people working in the facility.  Before IGIC, there were about 320 people left.  "To come full circle where we are investing and hiring is really rewarding," says Marty Richard, Tissue Manager, who worked at the mill for 16 years.
When IGIC acquired Woodland in 2010, Agarwal and his team went to work immediately. There were several investments to improve the reliability and throughput of the kraft mill.  According to Marco L'Italien, Vice President, this set the stage for the new tissue mill.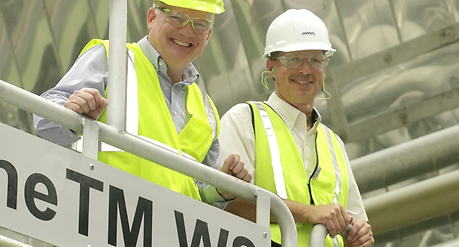 Proven supplier
According to Tom Dorsch, Project Leader for St. Croix, "We went through a very detailed process to develop the specs for this mill, and ANDRITZ was able to fulfill all the requirements of our spec."
St. Croix decided to go with the CrescentFormer technology. "Even though our tissue is not structured, it is of very high quality," Richard says. "It has allowed us to get a foot in the door in traditional structured markets. The formation on the CrescentFormer is so good that we can compete well in softness for the higher end bath tissues."
Building the vision
The contract with ANDRITZ was signed in January 2014. Groundbreaking for the new mill occurred in October 2014. "We had one of Maine's harshest winters," Dorsch recalls. "There were challenges to be sure, but all of the suppliers, including ANDRITZ, stepped up to help us recover schedule." 
ANDRITZ delivered the first machine in May and the second in August 2015. "We began commissioning TM1 in January 2016," says John Schamell, ANDRITZ's North American Vice President for tissue and drying. "Even though construction was proceeding around us, we got stock on the wire in early March."
The second machine was started up in July 2016 with a more traditional approach and pace. "In the first full month of operation with both machines, we reached 70% of saleable design capacity for this mill," Dorsch says. "That's a very fast ramp-up."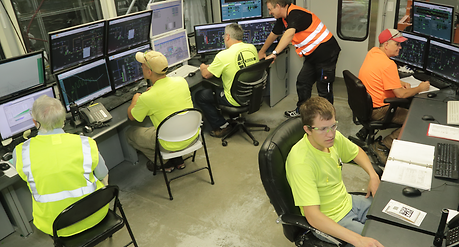 Excellent runability – excellent smoothness
"Before we started up, I was concerned about physical quality of the reels, since we would be making large diameter rolls," L'Italien says.  "My concerns were unfounded. These machines make nice flat rolls with excellent profiles.  Every converter who has run our tissue likes it.  One was able to raise speeds by 70% due to the runability of our product."
"We have come to appreciate ANDRITZ's contribution not only for their up-front engineering, but also for their understanding of the entire process," Agarwal says. "They have been an excellent partner the entire time – from the initial design to optimization of the mill. They have also kept in the forefront of technology, ahead of their competitors."
ANDRITZ PrimeLine tissue machines with a design speed of 2,000 m/min.