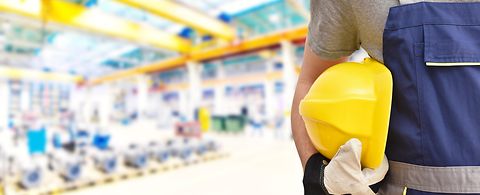 Streamlining Health & Safety Observations and Reporting
We at ANDRITZ are constantly looking at ways to improve performance and generate a proactive culture when it comes to Health and Safety issues, which is why we are rolling out world-renowned Quentic solutions and software tools for safety observation reporting at our projects and factories.
The very best way to avoid Health & Safety issues at industrial plants is to make sure they don't happen in the first place. In other words, we need to have a proactive safety culture embedded across all areas of our industrial platforms. To facilitate this process, a framework needs to be set up to allow easy reporting, evaluation, and processing of any potential threats or events that happen during ongoing operations.
This is why ANDRITZ has decided to roll out the Quentic Safety Observations tool for reporting and managing unsafe conditions and activities. Quentic is recognized as a world-wide leading provider of Health & Safety software tools for managing potential hazards and incidents across many industries.
The key to achieving a proactive safety culture is to create a reporting system that is easy to use, but also extensive in its functions. The rolled-out system allows users to instantly report possible safety hazards as they see them, using their mobile phones or tablets while they are working in a plant. The system works via a unique QR code that is directly linked to the reporting interface of the dedicated location or site, allowing any employee to scan the code and instantly report any potential hazard witnessed. The notification is then relayed to the Health & Safety person responsible, so that immediate action can be taken, thereby avoiding an incident.
This function works really well, allowing immediate corrective action at the same time as systematically collecting the relevant information. The information can then be analyzed for the identification of relevant general issues and an effective preventive action plan can be defined and developed, specifically based on the analysis of the collected information.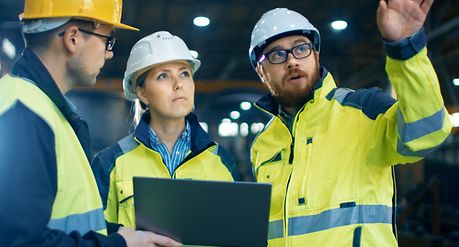 ADDED FEATURES AND FUNCTIONALITY
Further, in the ANDRITZ Pulp and Paper Capital business area we have developed additional functionalities within the Quentic software. We are currently piloting a statistics feature, which enables all relevant Health & Safety data to be collected from all our locations and projects and stored together in one common database.
The collected data, based on leading and lagging indicators, can be easily analyzed by our Health & Safety experts, according to the reporting unit and reporting organization, to allow a continuous monitoring of the respective performance and an immediate adjustment of the established activities where required.
This new system also offers the possibility to all ANDRITZ partners and contractors to provide the required information directly, facilitating communication, avoiding double handling of data and errors during data transfer, and providing a transparent overview of the current Health & Safety situation for all interested parties.
Another functionality we have developed within Quentic in the pulp and paper business area is the incident reporting and investigation process. This means that employees have the opportunity to report an incident in the same system, which automatically sends a notification to the Health & Safety persons responsible to get immediate support. As a follow-on to the incident notification, the investigation process is triggered, which requests the person reporting to make a proper evaluation of the root causes of the event in the same system. This system facilitates the reporting and investigation process, helping us to guarantee that a similar incident will be avoided in the future.
So far, the roll-out of Quentic tools at ANDRITZ individual entities and plants is going very well, and we are proceeding positively on a location-by-location basis. When fully implemented, we are confident that the number of projects and sites being negatively impacted by hazards will be systematically reduced.