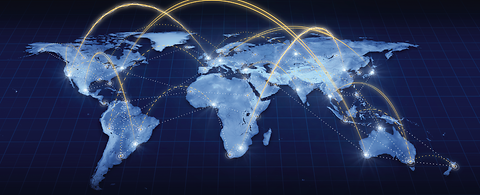 ANDRITZ Hydro in Ukraine, Kiev
ANDRITZ Hydro is one of the leading global suppliers of electromechanical equipment and services for hydropower plants.
ANDRITZ Hydro has been operating in the hydraulic power generation sector for more than 180 years. Special application pumps and turbogenerators are further fields of activity.
ANDRITZ Hydro promotes hydropower as the most economical form of renewable energy by elaborating long-lived, environmentally friendly concepts in close cooperation with our customers. To maintain nature and technology in harmony is part of our own corporate culture. Thus, sustainability and conservative use of resources are given top priority. We represent:
Over 180 years of experience in turbine design
More than 31,900 turbines installed, totaling approx. 471,000 MW output
Over 125 years of experience in electrical equipment for power stations
Complete supply range up to 800 MW
3,500 generators supplied, totaling 185,000 MVA output
Leading in service and rehabilitation for upgrades
World market leader for Compact Hydro
ANDRITZ Hydro divisions
Large Hydro: "water-to-wire" supply/installation of hydropower plants
Service & Rehab: solutions, products, and services over the entire life cycle of hydropower plants
Compact Hydro: products and services for small and medium-sized hydroelectric power plants up to 30 MW unit output
Generator Turbo: design, manufacture, and installation of air-cooled and nitrogen-cooled turbo generators, ranging from 50 to 350 MVA for combined cycle power plants and conventional thermal power plants
Pumps: standard and large pumps for water transportation, the energy industry, the pulp and paper industry, as well as the chemical and food industries
Check out our HYDRO News App
ANDRITZ Hydro Group - General Info 
ANDRITZ Hydro is one of the globally leading suppliers of electromechanical equipment and services for hydropower plants. With over 180 years of experience and an installed fleet of more than 471 GW output, the business area provides complete solutions for hydropower plants of all sizes as well as services for plant diagnosis, refurbishment, modernization and upgrade of existing hydropower assets. Pumps for irrigation, water supply and flood control as well as turbo generators are also part of this business area's portfolio.
ANDRITZ HYDRO GmbH | Kiew