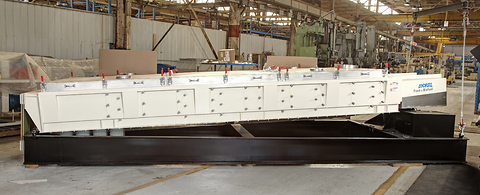 Roto-shaker
ANDRITZ's Roto-Shaker line of Dry Screeners
The ANDRITZ Roto-Shaker™ screener is a proven gyratory-reciprocating screening action that delivers both high capacity and accurate separations.
The ANDRITZ roto-shaker line of dry screeners, used for screening of corn gluten feed remove oversized agglomerates, to reduce the load on the hammer mill.
The roto-shaker's gyratory-reciprocating screening action evenly distributes material for uniform separation. The unit features a unique, simple drive with fewer moving parts than competitive machines.
The roto-shaker is noted for its low, easy maintenance. Exclusive "Scotch Ply" tail end bearings are greaseless and provide extremely long life.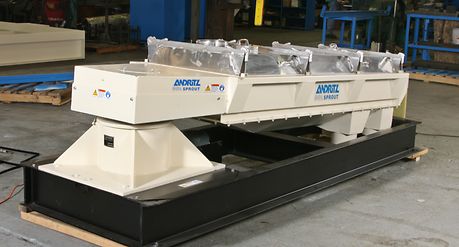 | | |
| --- | --- |
| General | Industrial |
| The General Roto-Shaker is equipped with: | The Industrial Roto-Shaker is equipped with: |
| Wooden frames for economical operation | Heavy-duty segmented screen frames |
| Sectionalized screen frames for easy handling and quick changes | Carbon steel or stainless steel construction |
| A diverter-valve discharge option also is available | Increased screen life with spring-tensioned hook-up and strip-screen attachment |