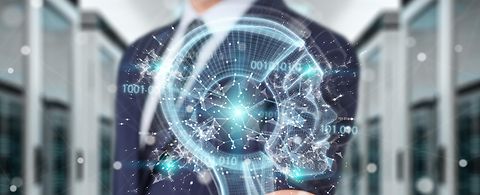 IDEAS simulation solutions
Reducing the risk to people, plant, and investment
ANDRITZ offers a suite of simulation solutions that helps industrial operations reduce risk and realize cost savings. Our proprietary simulation tool, IDEAS, is the leading dynamic simulator for the global kraft pulp industry, oil sands operations in the Canadian north, potash operations, and for hard rock mining.

Steady-state simulation
IDEAS contains many industry-specific libraries that allow the modeling of a facility at a macro level. Its powerful steady-state capabilities enable the performance of steady-state mass and energy balances; the tracking of components, compounds, and element flow and concentration; and the handling of particle size distributions.
Dynamic process modeling
During the process design phase of a project, IDEAS is a quick and powerful tool that enables users to dynamically model a complete project. It can be used to test and verify design concepts and process control logic - quickly, and at low cost and low risk.
Smooth start-up
IDEAS catches hundreds of errors in control logic before start-up, which means a plant achieves planned production on or ahead of schedule. ANDRITZ can model any vendor equipment and is able to communicate with every DCS supplier, so that operators will train on the same graphics and logic that they will use in the actual plant.
On-site implementation
Our personnel include experienced industry-specific project managers who understand the industry. They travel directly to the site to work with vendors and control suppliers during commissioning.
Risk-free training
IDEAS works much the same way as a flight simulator, providing operators with realistic, hands-on training modules. The IDEAS instructor module allows training to take place in complete safety, without risk to employees, the plant, or the environment.
Ongoing benefits
Since IDEAS is modular and scalable in design, many plants continue to use the simulator past start-up for a variety of applications, including process design and the training of newly hired employees.
Return on investment
The IDEAS simulator acts as a virtual plant that will help pinpoint plant production improvements and shorten projected start-up dates. In many cases, the IDEAS return on investment has been over 200%.