ProDyn system to optimize weight profile and save fiber
Comprehensive self-regulating control system applicable to all ANDRITZ Nonwoven lines with card and crosslapper.
The ProDyn technology creates constant interaction between the Dynamic card and the Dynamic crosslapper. It includes a scanning gauge and closed loop self-regulating.
The gauge at the end of the line monitors the fabric weight evenness in cross directions (CD). Working in automatic mode, the ProDyn system pro-actively generates the fiber distribution at the delivery of the crosslapper by anticipating the batt deformation generated by the subsequent bonding process.
For MD weight evenness and regulation, the gauge needs to be in a close loop with the in-feed regulator of the card.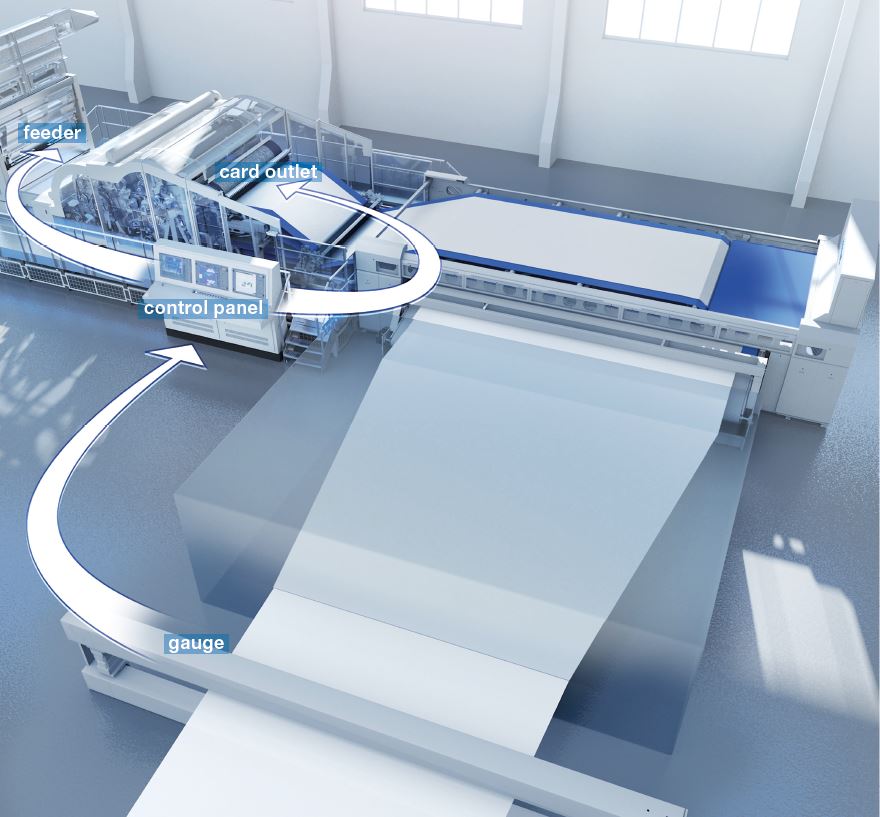 Accordingly, the Dynamic crosslapper lays down a heavier or lighter card web in a consistent manner, maintaining a loose fiber tension.
Benefits:
optimizes the weight profile
increases the final batt evenness
generates fiber savings by reducing the average fabric weight and edges