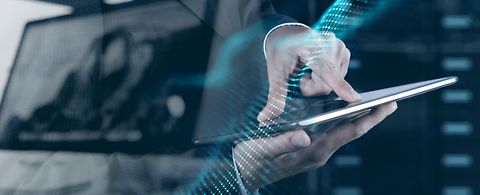 Information in the palm of your hand
Mobile capabilities of the Metris Platform can be scaled to the information needs of each customer.
PwC Global's 21st annual survey of CEOs drove home this mobile trend. The survey found that 81% of CEOs from 77 countries see mobile technologies as being strategically important for their companies. Nearly 90% said that a clear vision of how digital technologies, including mobile, can create competitive advantage is key to the success of their investments.
ANDRITZ's contribution to this mobile information delivery comes in the form of its flagship product, Metris OPP (Optimization of Process Performance). With OPP, the vast amount of data generated by mill sensors and control systems is a valuable "raw material" for optimization. OPP looks for data interrelationships and patterns that a human being with a spreadsheet would need years to uncover. Then, intelligent algorithms create control models to exploit these patterns.
Developers of the Metris Platform are creating an increasing number of mobile applications (apps) that address specific mill needs – to untether managers and operators from the control room monitors so that they can collaborate across the mill. Bottlenecks can be avoided and opportunities to increase throughput become more visible.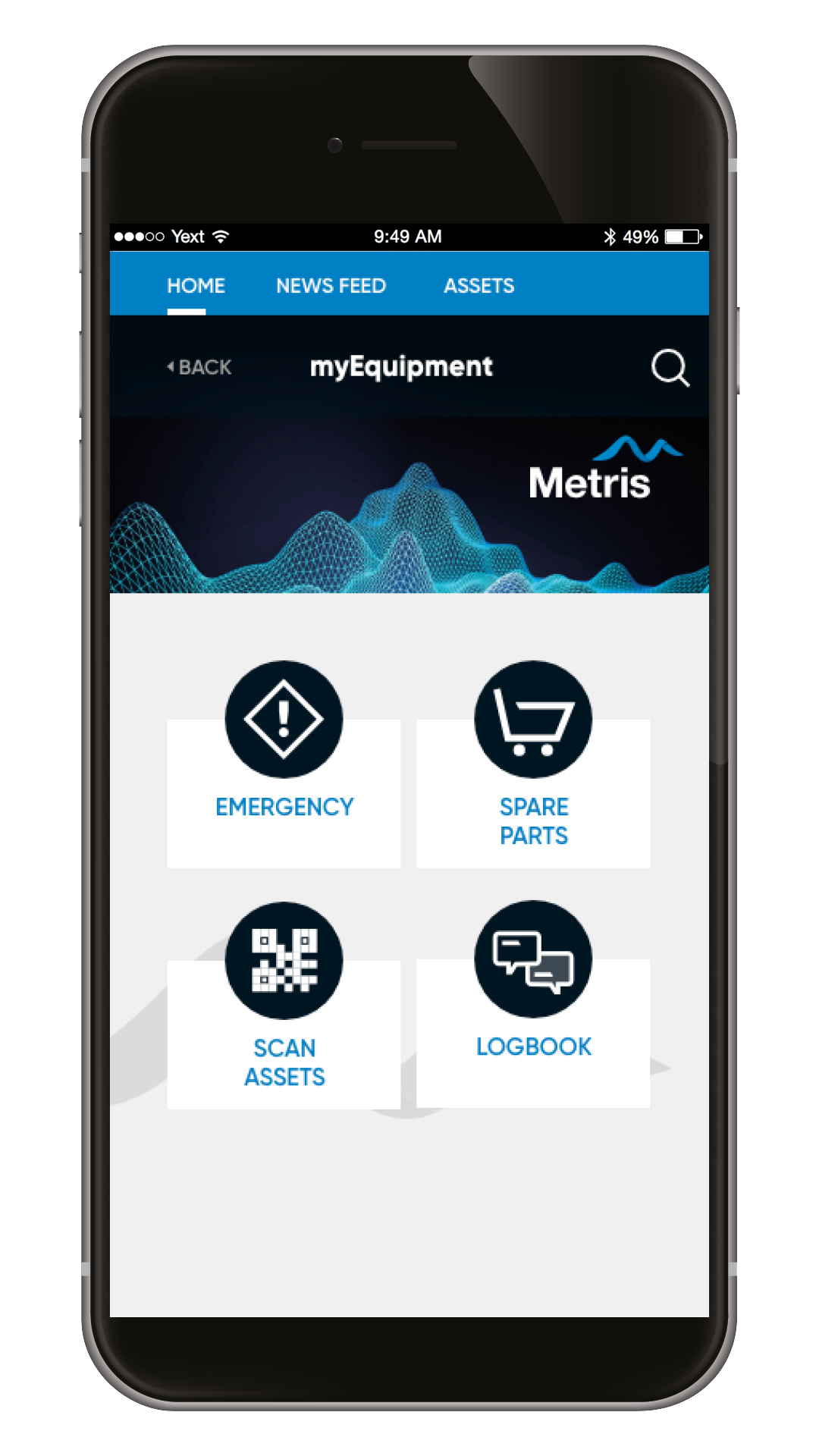 BENEFITS
One of the targets is to mobilize mill activities that require quick accessibility to data via the handheld apps. Supervisors can see alarms in real time on their iPhone or Android devices no matter where they are. Business managers have real-time production and cost data in hand. Maintenance technicians have logbooks, checklists, repair procedures, and other documentation instantly available for each asset they are looking at. Information can be easily exchanged among team members or from one shift to another by smartphone.
LATEST RELEASES
The latest apps released by the Metris development team are designed to display key information in a simple, graphical way using dashboards accessible from mobile devices. Several key apps are available. Work is progressing on many others, including a special service app to solicit quotations for replacement parts, maintenance documentation, and other service functions.
Key apps available now:
My Equipment app
Checklist app
Logbook app
Data Analytics app
Condition Monitoring app