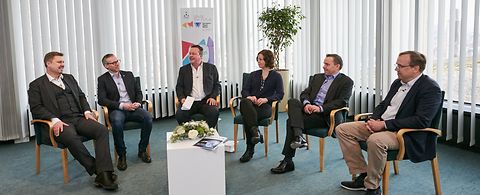 The SPECTRUM ROUND TABLE - the fiber revolution
Is the industry ready to replace fossil-fuel-based products?
SPECTRUM recently brought together industry professionals from leading research organizations, associations, and companies to discuss the opportunities and challenges being presented to pulp and paper producers in the replacement of plastic products with paper and board. Over the following pages are excerpts from the enthusiastic panel discussion that was held at the Confederation of European Paper Industries' (CEPI) headquarters in Brussels, Belgium.

FROM THE INDUSTRY:
Elina Pääkkönen, M.Sc (Tech) – Research Scientist, VTT Technical Research Centre of Finland Ltd.
Frederik Rosén, MBA, M.Sc – Vice President, Market Strategy & Business Development, RISE Research Institutes of Sweden (formerly Innventia)
Esa Torniainen – Founder, Chief Business Development Officer, Paptic Ltd.
Bernard De Galembert – Innovation and Bioeconomy Director, Confederation of European Paper Industries (CEPI)
FROM ANDRITZ:
Johan Engström – Chief Technology Officer, ANDRITZ
MODERATOR:
Mark Rushton – Pulp & Paper Industry Consultant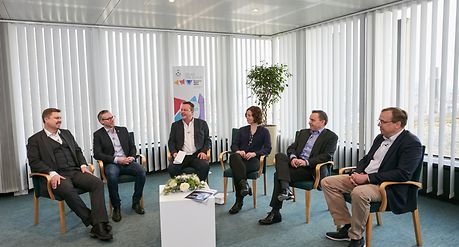 SUMMING UP: OPPORTUNITIES ARE THERE FOR THE TAKING:
There is no doubt that fantastic opportunities are being presented to the pulp and paper industries, particularly as plastic products currently come under such close scrutiny. In a lot if cases – especially when it comes to packaging – paper and board are the only alternative options to plastic, therefore opening up a world of replacement possibilities for the industry. There is also huge potential to gain from creating new products derived from side streams at pulp mills to replace other products currently made from fossil fuels.
But is the industry ready to take on all these challenges? It became abundantly clear from our discussions in Brussels that people working in this industry at all levels are totally aware that there is a lot of work to be done, and a long way to go before opportunities are maximized. What our panelists also all agreed on was the fact that the pulp and paper industries need to develop a more entrepreneurial approach to tackling these opportunities before other, outside industries do. All panelists agreed that these are exciting times, and that now is the time to attract the very best in young talent and smart minds to ensure the future health of both the pulp and paper industries.