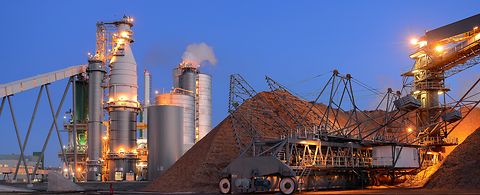 Performance Booster: Measuring and managing digester alkali levels
Reliable measurements from inside the digester. ANDRITZ has teamed up with Savcor, a Finnish technology provider specializing in the use of electrochemistry for corrosion prevention and structural health monitoring, and have together developed a novel method to measure alkali levels inside the digester.
At the moment, the only way to measure and monitor residual alkali levels from the digester is from side streams, which include circulation flows. These measurements not only give a late reading, but they also only provide an average reading as it is only a sample that may contain many discharge points. ANDRITZ, with its expert knowledge of the cooking process, and Savcor with its advanced sensor technology, have developed a completely new way to control the digester and cooking process.
The system is suitable for both continuous and batch cooking.
During the cooking process, residual alkali strength fluctuates with changes in chip composition due to
wood species, moisture, and concentration of cooking chemicals. The new measurement method is based on electrochemistry, measuring the rate of selected electrochemical reactions occurring on the probe surface. With the correct measurement parameters, the reaction rate correlates with alkali concentration and temperature. The temperature effect can be calibrated by measuring the temperature at the tip of each probe, giving additional information of variation inside the digester. The ouput values of each probe are alkali concentration (g/l) and temperature.
ENVIRONMENTAL BENEFITS
The new measurement technology enables more efficient methods to control the digester and the cooking process. The system is expandable so the mill could start with a smaller amount of sensors and then later add additional sensors based on the results obtained from the measurements. This means mills can start with a smaller investment and build up as the results help to improve digester performance.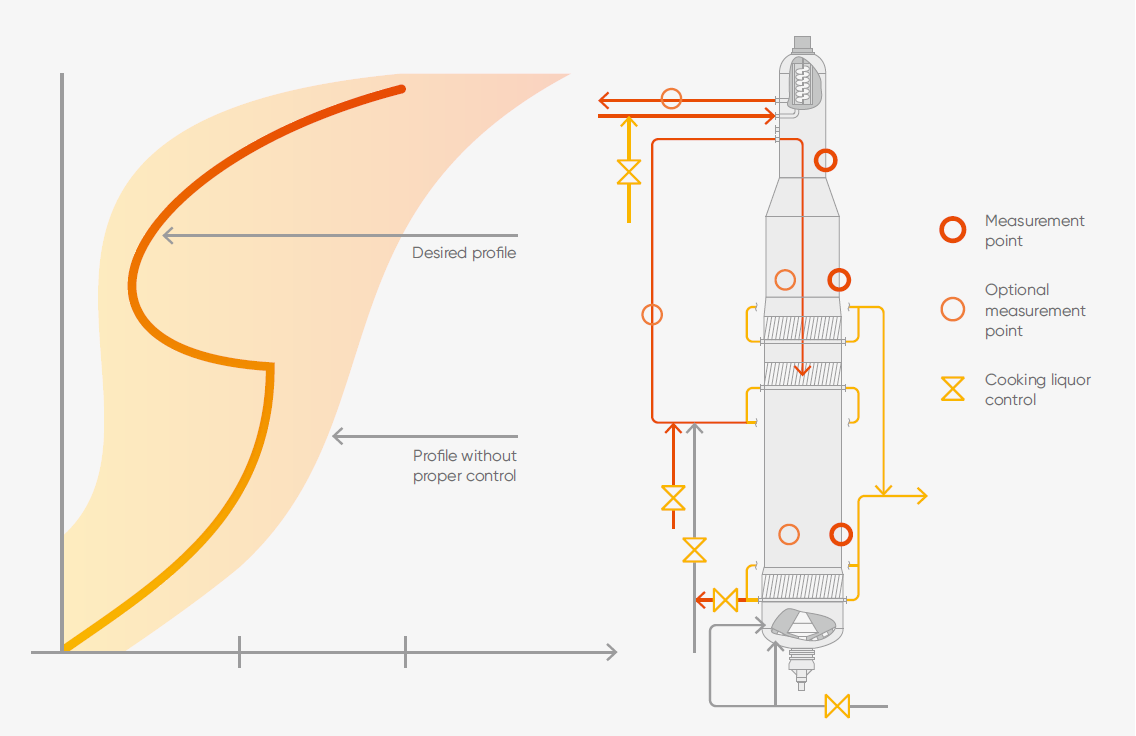 The alkali measurement system is currently in the piloting phase but interest has already resulted in two further installations at customer mills. The technology is being proved to follow alkali levels accurately and provides huge benefits especially for mills that run different grades, have variations in raw materials, or cook different wood species in one cooking line, for instance pine and birch.