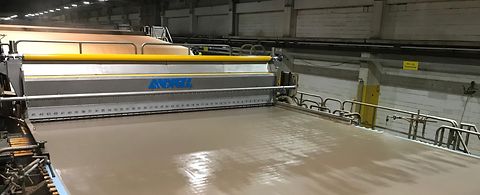 From shutdown to top-quality paper in just nine days!
ANDRITZ is fully aware of what downtime means to its customers in the paper and board industry – however, to keep ahead in a competitive environment, rebuilding, updating, and refurbishing equipment is essential. The secret is to plan well in advance, shut down quickly, get the work done fast, and then be up and running again as soon as possible.
Family run German containerboard producer Papierfabrik Adolf Jass has come a long way since it was founded in 1960 when it made just 12 tonnes of paper a day. It is now a thriving business with two mills, producing some 1 million tonnes of top-quality containerboard from 100% recycled fiber.
As one of the leading producers of containerboard in Germany, the management at the company is well aware that good quality products demand only the best production equipment. After some years of demanding performance on its PM4 test liner machine at its Fulda mill, it was recognized that it was time for a complete rebuild of the headbox that had become heavily corroded.
REBUILD SPECIALISTS SPRANG INTO ACTION
There was no immediate need for action, but as long-term operation with high equipment availability was no longer guaranteed, the customer decided upon a well-coordinated, well-planned overhaul project for this highly critical equipment.
ANDRITZ was contracted to carry out the rebuild of the headbox in December 2019 and the task had to be done as quickly as possible as the overhaul was scheduled to be completed after only nine days.
With the clock ticking, ANDRITZ first began work on removing the headbox from the machine and transporting it 700 km to its workshop in Graz, Austria. On its arrival the service specialists in Graz sprang into action to completely disassemble the headbox, sandblast and paint all the steel parts, clean the stainless steel and bronze parts with a ceramic blast, plane and grind the slice and apron lip, and refurbish all the actuators used to adjust the profile.
Some new elements were also added, including a new headbox table made of stainless steel to replace the corroded one.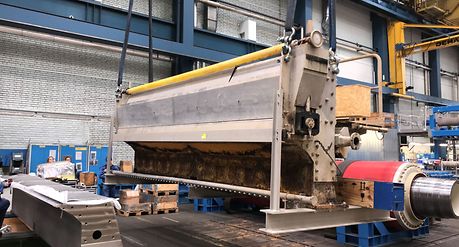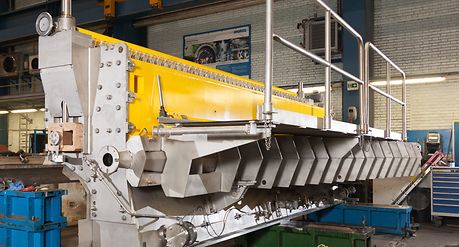 After the flurry of activity in Graz, which also included the assembling and adjusting of all the components, the virtually new headbox was then transported back to the mill by truck, installed on PM4, and put back into operation. The machine began producing high-quality testliner almost immediately – after just nine days!