Metsä Group wins - PPI award
All finalists of the category Pulp & Paper Industrial internet of Things had submitted outstanding projects.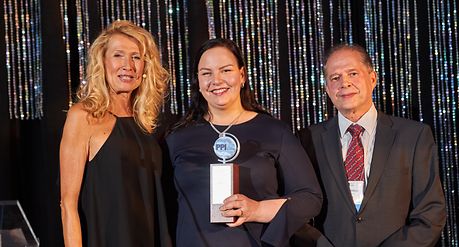 ANDRITZ would like to congratulate Metsä Group on winning the top industry IoT award presented at a glittering, gala ceremony held in Brussels, Belgium recently. The very first Pulp and Paper Industry Internet of Things Award, sponsored by ANDRITZ, was presented to Sanna Hämäläinen, Development Manager at Metsä Fibre's Joutseno Mill. The celebration dinner was held at the prestigious Royal Museums of Art and History, marking 25 years of CEPI's European Paper Week.The Pulp and Paper Industry Internet of Things Award is a brandnew category introduced by industry information provider RISI, to highlight the intensive work being carried out by producers in the digitalization of the pulp and paper industry. RISI's PPI Awards are the only global awards honoring leadership, innovation, and strategic accomplishments within the industry.
ANDRITZ has been pleased to support Metsä Group in the ongoing digitalization of the Joutseno Mill in Finland, utilizing the very latest in Metris IoT technology.