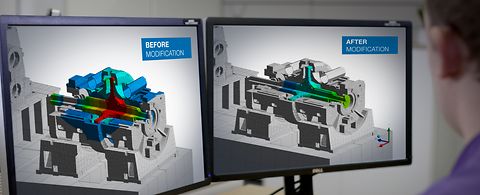 Did you know that ...
… ANDRITZ offers customized solutions for solving vibration issues on machines, regardless of the OEM or type of machine?
In every mill the most important topics are safety and highest energy efficiency, while maintaining the best possible fiber quality. Vibration issues can have an impact on both of these topics and significantly reduce the availability of the machines.
Get more information about vibration analysis at: