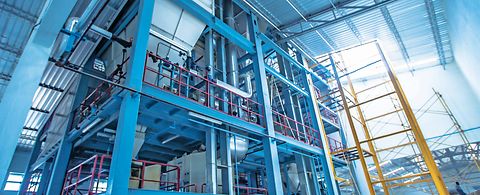 Industrial applications
ANDRITZ is also a reliable partner for many other industrial applications.
We offer a full range of Pelletizing, Grinding (Size Reduction), Mixing and Screening equipment to handle the processing of many dry materials.
Typical Applications include:
Crumb Rubber, Granulated Sugar, Herbicides, Ammonium Nitrate, Plastic Pellets and Powders, Pigments, Ground Corn Cob, Aluminum Scrap, Sand, Carbon Black, Urea, Graphite, Ascorbic Acid, Detergents, Clay, Sodium Bicarbonate, Ground Glass, Gunpowder, Mica, Coffee Beans, Metal Powder, PVC Powder.