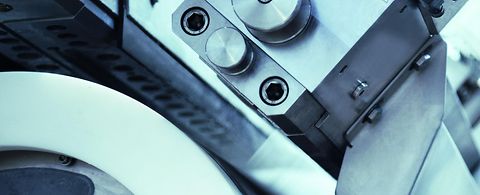 Spunlace line solutions
Build up your future in spunlace with ANDRITZ Nonwoven
For more than three decades, ANDRITZ has led the technical innovations in the spunlace markets, which are continuing to grow. Expertise and commitment from our teams create customized solutions to make your future successful. ANDRITZ offers multiple layout configurations to produce different types of spunlace fabrics.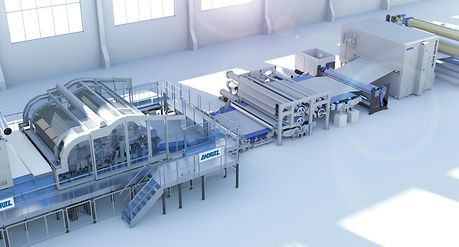 Advantages offered by neXline spunlace
A wide range of spunlace systems in direct and crosslapping configurations
Single source solution
Full project management
Experience and expertise
Industrial lines performing high production capacity and top of range quality products
Unique solution for ultralight products
Lower energy consumption thanks to the combination of dewatering and drying technology
Revolutionary design with the TT card and Jetlace Essentiel at top speed of up to 400 m/min
Efficient water recirculation and filtration
Full range of neXimaging patterning solutions to customize your spunlace fabrics
Complete spunlace technical center providing full flexibility for trials, product development, marketing tests and training
All components in harmony
ANDRITZ turnkey systems create a cost-efficient, flexible, and reliable spunlace line from opening/blending to the slitter and winder. The core of our expertise is in arranging and configuring the main process components in the production line so that they work in harmony to deliver the desired end product.
Why turnkey?
There are advantages to purchasing a complete spunlace line from a single supplier. Keys to success are a single point of contact, integrated solutions, solid performance guarantees, faster start-ups, and much lower project management costs from having to coordinate the activities of various contractors. With this turnkey approach, you can focus on the production process and ANDRITZ focuses on the machine design and project execution.
Integrated responsibility through a single source
Synchronization of multiple technologies to meet customer expectations
Single channel of communication
Savings in time, costs, and customer engineering
ANDRITZ experience and know-how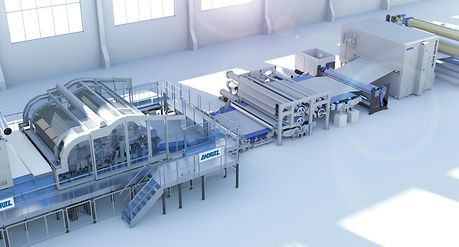 neXline spunlace
With the neXline spunlace (including carding system, Jetlace hydroentanglement system, dewatering unit, through-air dryer, and twin embossing calender), ANDRITZ offers a single-source solution with high productivity and very attractive energy efficiency for production of state-of-the-art spunlace fabrics. The neXline spunlace exists in direct or crosslapping configurations.

The direct line configurations are mainly designed for lightweight spunlace fabrics

The crosslapping line configurations are preferred for more durable end uses spunlace fabrics
Main applications of spunlaced fabrics
ANDRITZ Nonwoven offers multiple layout configurations to produce different types of spunlaced fabrics. We have always a solution tailored to your needs.
Wipes
Hygiene
Face masks
Surgical